---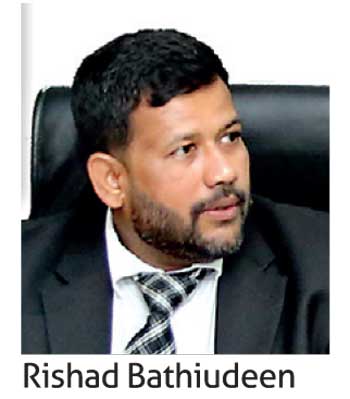 Sri Lanka is optimistic of lifting the temporary Ceylon Tea ban by the Russian Federation, Industry and Commerce Minister Rishad Bathiudeen said yesterday.

"I am optimistic about a quick solution," said Bathiudeen after an urgent consultation with his top officials.

"Russia and Sri Lanka have long-standing friendly and cordial relations. This ban is not a refusal of Sri Lanka by Russia but only a temporary stoppage of one export product from us. The only reason for our concern is that nearly 80 percent of our exports to Russia are Ceylon Tea.

We praise President Maithripala Sirisena for his prompt action in contacting the highest levels of the Russian government to resolve this. I am optimistic on a quick solution," he said.
Last year, Russia bought teas worth US $ 143 million from Sri Lanka, just second to the leading buyer Iran, which bought teas worth US $ 154.1 million.

However, in 2015, Russia was the topmost buyer of Ceylon Tea at US $ 156.65 million and the second leading buyer was Turkey.

However, over the years, the total tea exports to Russia has shown a declining trend—US $ 240.32 million in 2013, US $ 228.27 million in 2014, US $ 156.65 million in 2015 and US $ 142.55 million in 2016. The Ceylon Tea exports to Russia from January to August this year totalled US $ 114.18 million.

The other main items that Sri Lanka exports to Russia are apparel, vegetable textile fibres and other clothing accessories, which include gloves.

Sri Lanka's total trade with the Russian Federation was at US $ 435.83 million in 2015; it declined to US $ 381.71 million in 2016. This year, in the January to August period, it reported a total of US $ 260.78 million.