---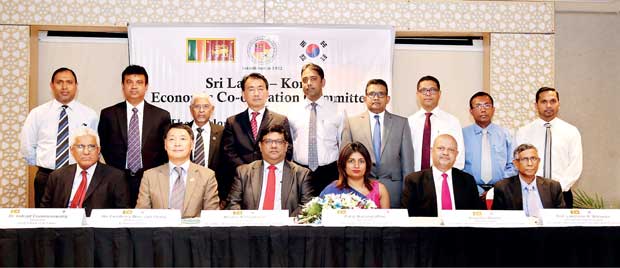 The 23rd Annual General Meeting (AGM) of the Sri Lanka – Korea Business Council (SLKBC) of the Ceylon Chamber of Commerce was held recently at Hilton Colombo Residences re-electing Mahen Kariyawasan, Chairman, Andrew the Travel Company (Pvt) Ltd as the President.

The Chief Guest of the event was the Ambassador of Embassy of the Republic of Korea, Won-sam Chang. The guest of honour of the event was Dr. Indrajit Coomaraswamy, Governor Central Bank of Sri Lanka and addressed the gathering on "Current Status of the Economy and Investment Climate of Sri Lanka."

Addressing the members, Mahen Kariyawasan highlighted the council's main objectives as to promote bilateral trade, investment, technical and economic co-operation, tourism and services between Sri Lanka and Korea. He further stressed the need for SLKBC to take leadership in promoting investment and trade initiatives between Sri Lanka and Korea. He went on to state that Sri Lanka, in his view, was yet to exploit its full potential to benefit from the growing economy of Korea.

At the Annual General Meeting, The name of Council (former known as The Sri Lanka – Korea Economic co-operation committee) was changed to Sri Lanka - Korea Business Council.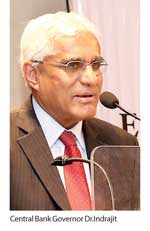 Priyantha Mendis – Managing Director, Alpha Tours Ltd and John Shiran Dissanayake, Chairman, Transmarine (Pvt) Ltd were re-elected as the Vice Presidents. Prof. Lakshman R.Watawala will serve as the Immediate Past President.

The following companies were elected to serve on the Committee for the Year 2017-2018, Abans PLC, Access International Projects (Pvt) Ltd, Aitken Spence Shipping Ltd, Hayleys Exports PLC, Rannara Engineering (Pvt) Ltd, South Lighting Lanka (Pvt) Ltd, Isuru Engineering (Pte) Ltd, Southern Tea Producers (Pvt) Ltd, Spear International (Pvt) Ltd and Vaughan Chemicals (Pvt) Ltd
The event was graced by, Won-sam Chang Ambassador of Embassy of the Republic of Korea for Sri Lanka who is also the Patron Member of the Sri Lanka – Korea Business Council. In his address, His Excellency stated that the "Council's support to us as we pursue our objective of promoting trade investment between our countries is equally important."

Congratulating the newly appointed Committee, the Ambassador appreciated SLKBC's role in hosting and facilitating business delegations and Stated that he looks forward to closer involvement with the Council.