---
Hiran Perera, Director Group Treasury, Softlogic, has been appointed to the Board of National Development Bank PLC (NDB) with effect from 23rd April 2020.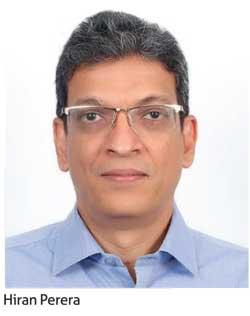 Perera has served HSBC for a period of 28 years and has held various senior management positions in the bank including overseas banking experience.

He was the Acting Chief Risk Officer and Head of Wholesale Risk, Sri Lanka and Maldives, a member of the management committee, and was identified for HSBC's talent pool. He was a former corporate trainer in the Middle East for international trade and corporate lending.

Perera joined Softlogic in 2013 to head its treasury function excluding the two regulated companies of the group. He was a former director of the board of Softlogic Finance PLC for a short period.

Perera is expected to contribute to NDB given his expertise, overseas training and experience at HSBC's frontline and middle-office senior management roles.

His experience at one of the leading conglomerates, Softlogic, complements his international banking exposure thus, blending the business world with banking realities.