---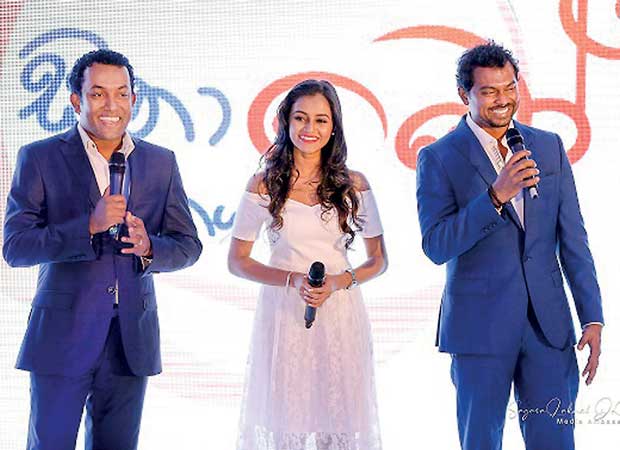 Signal, Unilever's iconic oral healthcare brand, embarked on an ambitious journey to take our unique Sri Lankan smile to the world as part of its legendary Signal Sina Bo Wewa initiative this year.
Collecting smiles from around the island, the Signal Sina Bo Wewa will be appointing six Sri Lankans with the most appealing smiles as the country's first ever smile ambassadors to undertake this mission together with the brand.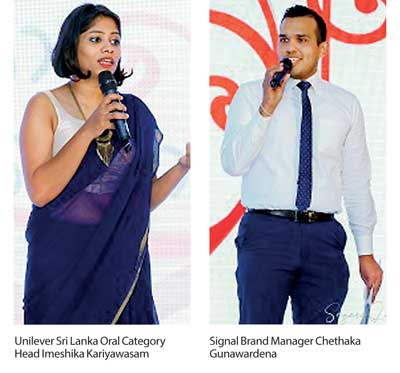 A host of distinguished celebrities and public figures including Bathiya Jayakody, Santhush Weeraman, Dinakshie Priyasad, Umaria Singhawansa and Raveen Kanishke pledged their support to this landmark initiative at the grand launch ceremony that was held at the Arcade Independence Square.The event witnessed Signal Sina Bo Wewa float being flagged off to all corners of the nation to collect people's smiles.

Stopping by several major cities and towns including Anuradhapura, Batticaloa, Colombo, Dambulla, Galle, Jaffna, Kandy, Kurunegala, Matara, Nuwara Eliya, Rathnapura, Trincomalee and Vavuniya, the Signal Sina Bo Wewa teams will be inviting members of the public to come onboard the floats and submit their smiles. People can also join in by sending their smiles to 0766555666 over WhatsApp and Viber or by posting them on the Signal Facebook page.

"We Sri Lankans are world renowned for our hospitable nature. The Sri Lankan smile is known to evoke emotions of warmth and serenity. Signal is a brand that has committed itself to protecting this smile for over 55 years and Sina Bo Wewa is at the centre of our efforts in this regard. We have had the privilege of touching the lives of over one million Sri Lankan's over 14 years through this oral hygiene drive," said Unilever Sri Lanka Personal Care Marketing Director Nilushi Jayatileke.

"As a brand that takes great pride in the Sri Lankan smile, we seek to take this around the world. Our teams will be travelling to every corner of the island to collect your smiles. Six individuals will be selected as the country's first ever smile ambassadors and will be sent on a mission to spread the Sri Lankan smile to different parts of the world," Unilever Sri Lanka Oral Category Head Imeshika Kariyawasam added.

The six chosen smile ambassadors will be travelling to the six continents, namely; Africa, Asia, Australia, Europe, North America and South America. Spreading the Sri Lankan smile all through the world, they will also be collecting smiles from each of these locations and bringing them back home.Further, 100 finalists will be rewarded with cash prizes worth one million Rupees.
Signal invites all Sri Lankans to join in on this landmark initiative by visiting the float traversing the island or by sending their smiles in over WhatsApp, Viber or Facebook.