---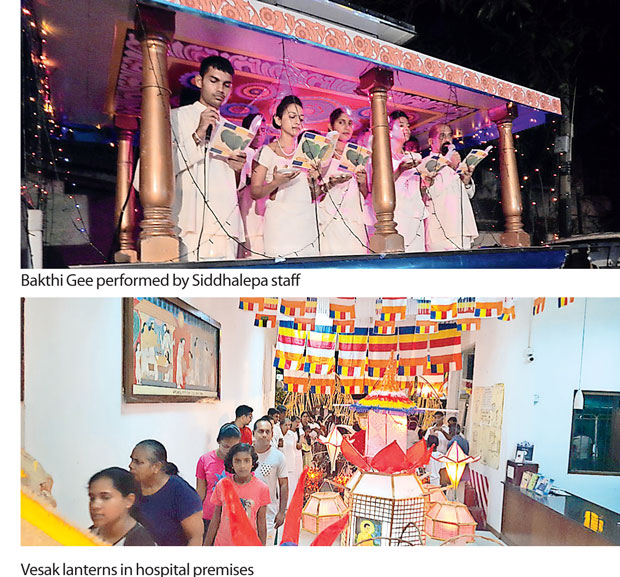 Siddhalepa Ayurveda Hospital exhibited Vesak lanterns made by the Siddhalepa staff for the 28th consecutive year to mark Vesak from May 10 to 13, at the Mt. Lavinia Hospital premises.
A large crowd of people visited the hospital and listened to the Bakthi Gee performed by the Siddhalepa staff and enjoyed a cup of Lakpeyawa.
The newly opened Siddhalepa Anarva Hotel in Mount Lavinia too organised a kadala dansala on May 11 and 12. Mount Lavinia Police staff's Bakthi Gee was also sponsored by Siddhalepa this time. The Siddhalepa Bakthi Gee programme was staged in the Colombo Vesak zones to celebrate the UN Vesak day. Siddhalepa Anarva incense sticks dansala in Kelaniya was crowded with thousands of devotees who visited the Kelaniya temple during Vesak.