---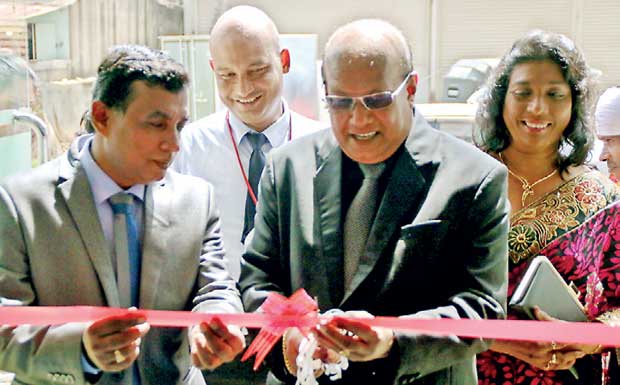 Sakura International Managing Director Kaludeva Ananda and Isuru Group of Companies Managing Director Edward de Silva opening the Sakura International showroom in Bandaragama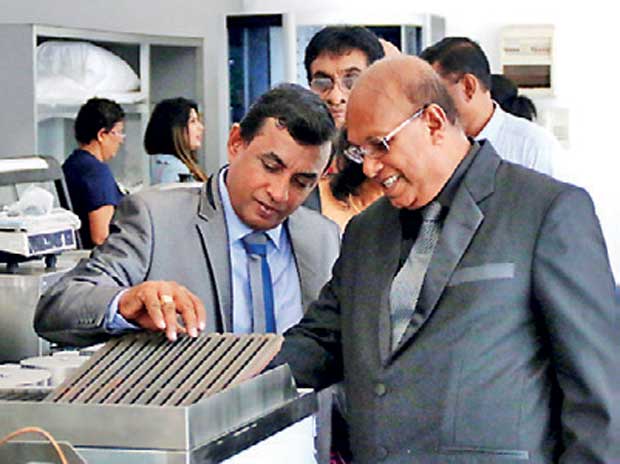 Sakura International, as a reputed organization, is known for its ability to supply comprehensive solutions in any commercial equipment that would be needed for a hotel from its entrance towards the backend which would include bakery, catering & cold rooms, kitchen or other storage facilities.

Being in the industry over the past decade, this team of experts strongly believes in after sales service and their dedicated staff on the job would carry-out duties ensuring smooth operations, at all times.
The operational capacity in their premises in Piliyandala, that was opened 3 years ago, reached its maximum levels since late. They were compelled to seek better options which would easily cater to customer requirements and finally decided on moving its head office operations to newly built showroom cum office complex located on Bandaragama Road, Kesbewa.This new showroom complex was ceremonially declared opened recently attended by a distinguished gathering.

Displaying a large variety of products which mounts over 1,000 and by guaranteeing the best in price for Sri Lankan consumer, keeping a 24-hour service readily available for any aftercare or assistance and by providing free delivery within a specified area in Colombo, Sakura International maintains a level of standard which was greatly appreciated by a clientele that continues to grow in numbers by the day.

We have confidently grown our businesses even by opening-up our own office in China and Hong Kong to ease international trading, said Managing Director Kaludeva Ananda. There was a remarkable increase in hotel supply products when the tourism industry in Sri Lanka boomed in the recent past. We adjusted our strategies to suit these requirements and market demands and also are happy to announce that we have opened a new showroom on Bandaragama Road, Kesbewa as a result of the whole process of expanding capacity of the company, Kaludeva Ananda continued to say.