---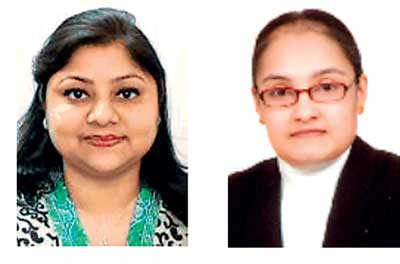 The Sri Lanka Institute of Directors (SLID) and IFC, a member of the World Bank Group,are addressing the crucial area of corporate governance
for SMEs.

To be held on June 9th at the Galadari Hotel, a full-day 'SME Governance Workshop' will introduce IFC's SME governance matrix and answer key questions on management practices and decision making.
SMEs face different governance challenges from their larger counterparts. Their stakeholder relationships entail other dynamics, with owners often managing the business, or family member sharing responsibilities. Because of this, frameworks developed for listed companies do not translate well to their needs. The IFC SME governance matrix is specially tailored to tackle this, focusing on the specific needs of small businesses.

IFC has worked with SMEs across the globe, training them to harness the benefits that good governance can bring, such as risk mitigation and improved access to finance. The experts sharing their knowledge at the workshop have been actively involved in the SME sphere, and will lead practical discussions on real-world issues.
Facilitators
Lopa Rahman is the Corporate Governance Specialist for IFC based in Bangladesh and leads Corporate Governance Advisory Projects for South Asia, with specific activities in India, Bangladesh, Bhutan, Nepal and Sri Lanka. In addition to providing Corporate Governance Assessments for clients in Bangladesh, she provides critical support to Investment Officers in drafting Corporate Governance Review reports and risk assessments for investment transactions. In South Asia she has provided Corporate Governance Advisory Services to family owned businesses, SMEs, women entrepreneurs, and financial institutions; conducting board training, CG Assessments and family governance consultation. Prior to joining IFC, Lopa served as Project Director for the Bangladesh Enterprise Institute, leading Corporate Governance Projects financed by DFID and the Royal Netherlands Embassy. Lopa has a BBA from the Institute of Business Administration, Dhaka University and an Advanced degree in Management Accounting from the Chartered Institute of Management Accountants (CIMA) UK.

Sheela R. Rahman a legal practitioner in Bangladesh, is engaged as a short term consultant with IFC Bangladesh for Corporate Governance Advisory Services in South Asia. As an IFC consultant, she has advised a number of companies on implementation of corporate governance assessments, made presentations on corporate governance and dispute resolution for boards at workshops in South Asia, and reviewed corporate governance laws and regulations for Bangladesh Bank. She has been practising and working in Bangladesh since 1990. She is senior legal counsel in the law office, Maxima.Legal, with main practice areas of banking, commercial and corporate law. She obtained an LL.B. (Hons.) degree from University of Calabar, Nigeria; LL.M. degree from University College London, in Commercial and Corporate Law; and was called to the Bar of England and Wales from Lincoln's Inn, London. She was enrolled as an Advocate, Appellate Division of the Supreme Court of Bangladesh in 2004.

At the workshop, the facilitators will deal with the enhancement of overall governance practices of SMEs to further improve their growth potential, ensuring competitiveness and sustainability.Methods of safeguarding founders' investments in the business will be addressed. In addition,key strategies that will be useful at different stages of business growth will be dealt with in-depth and the session will provide a framework for maximizing profits, promoting investment opportunities and eventually creating more jobs.
Intake is limited, so in order to participate, please contact the SLID Secretariat on 0112301646-8 or email infoio[email protected] and register now.