---
By Chandeepa Wettasinghe
Japanese banking giant JCB International Co. Ltd. will be issuing Sri Lanka's national banking cards in partnership with LankaClear (Pvt) Ltd's LankaPay brand next year, it was revealed yesterday.
"The partnership was approved last week by the Monetary Board of the Central Bank," LankaClear CEO Channa de Silva said yesterday at the LankaPay Technovation Awards 2017.
A JCB team was in town to exchange the partnership documents.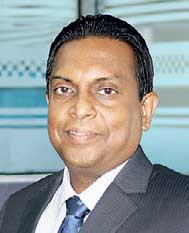 "JCB-LankaPay co-branded cards will be issued and accepted at all participating ATMs and points of sale," JCB Senior Vice President Yuchiro Kadowaki said.
He added that the new card could be used at ATMs and 35 million vendors that accept JCB
cards worldwide.
The National Card Scheme was outlined by Central Bank Governor Dr. Indrajit Coomaraswamy in the Central Bank's 2017 road map.
De Silva said that participating banks may start issuing the cards next year, and hopes the facility will penetrate into the rural economy through greater availability of a common point of sales
(POS) platform.
Of 34 banks operating in Sri Lanka, 24 are a part of LankaPay common ATM sharing mechanism, while the other banks are in the process of joining.
According to LankaClear, which is owned by the Central Bank and all the licensed commercial banks in Sri Lanka, transaction costs of separate cards issued by separate banks are too high, and retail sales through cards at POS are at an unacceptably low level.
Over 16 million banking cards were in consumer wallets last year, although just 4.4 percent of transaction volumes went through digital means.
However, exorbitant fees charged by banks for their customers to use ATMs of others banks, and commissions for digital payments drew criticism from Central Bank Payments and Settlements Department Acting Director Dharmasiri Kumaratunge, recently.
De Silva said that 6 of the global card issuers were invited to take part in the National Card Scheme
tender process.
JCB, founded in 1961, has 105 million card users globally, and has been active in Sri Lanka to facilitate payments of inbound tourists, Kadowaki said.