---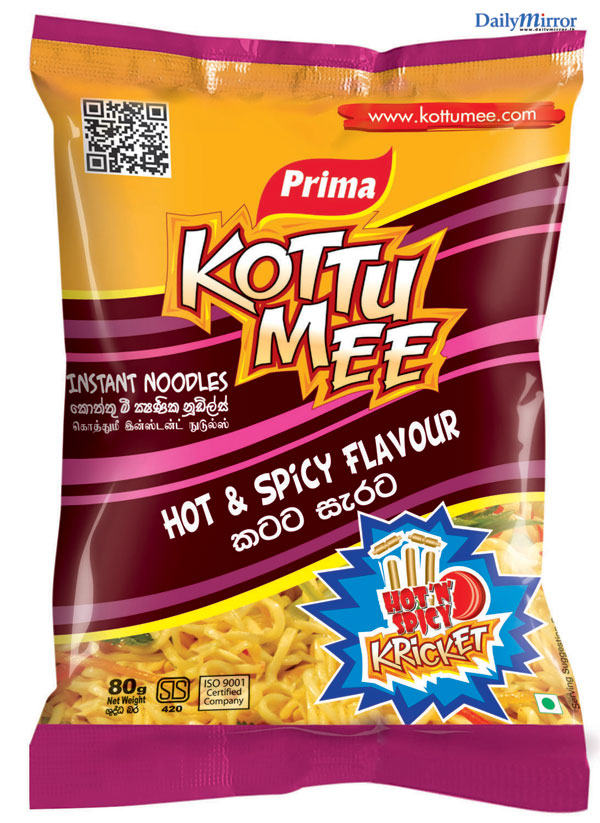 Prima KottuMee has re-introduced the 'KottuMee Hot & Spicy Kricket' promotion as a means of adding some extra excitement to the ICC World Cup 2017. The campaign, which will take place on the 17th of May – 30th of June, offers fans a fun and simple way of winning valuable prizes, as a reward for their loyalty to the brand.
To participate in the promotion consumers have to SMS the secret code, which can be found inside each packet of KottuMee, to 2343, in order to stand a chance of winning awesome prizes.
Five winners will be selected daily and will receive selfie sticks, while every week one lucky consumer will walk away with an Android Smart Phone and another with a cash prize of Rs. 50,000/- One grand prize winner will be selected at the end of the promotion and receive a handsome cash prize of Rs. 200,000/-
"The ICC Cricket Season is an exciting time for all Hot & Spicy fans. The 'KottuMee Hot & Spicy Kricket' promotion is our way of joining in the excitement and showing off the fun part of the Prima KottuMee brand. This promotion also serves as a means for us at Prima KottuMee to show our gratitude to the brand's loyal consumers" said Mr. SajithGunaratne, the Deputy General Manager of Ceylon Agro Industries Ltd.