---
A steep drop in prices of essential items, sustained by steady supplies, has resulted in one of the best Vesak buying seasons for the Sri Lankan consumer, an Industry and Commerce Ministry statement said.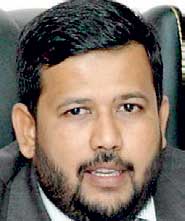 "Our work to control the supply situation starting April 7 on the instructions of President has brought good results," Industry and Commerce Minister Rishad Bathiudeen was quoted as saying.
The minister was responding to latest updates from retail and wholesale distributors of Pettah on Monday.
Previously, on April 7th, on the instructions of President Maithripala Sirisena, Minister Bathiudeen and Finance Minister Ravi Karunanayake visited Pettah market, inspected prices and met wholesale suppliers ensuring there would be no shortages during the New Year season.
"Our work to control the supply situation starting April 7 based on the instructions of the President has brought good results. The usual Vesak demand and price increases are absent this year. Our consumers need not worry about any shortages during the Vesak season due to low prices and good supply," Bathiudeen said.
According to Media Secretary for the Essential Food Commodities Importers and Traders Association (EFCITA), Hemaka Fernando, the market supply on the eve of this Vesak season is favourable, with stable stocks and declining prices.
And wholesale prices of several essential items have dropped this year in comparison to Vesak days of last year.
The excess stocks resulting from the fall in sales in economic centres also ensure consumers of uninterrupted commodity supplies during the Vesak season.
The items identified by the government as 'essential' are chicken meat, red dhall, designated rice types, sprats, chickpeas, green gram, canned fish, white flour, white sugar, full cream milk powder, B onions, potatoes, dried chillies, dried fishes, Maldive fish and Sustagen.