---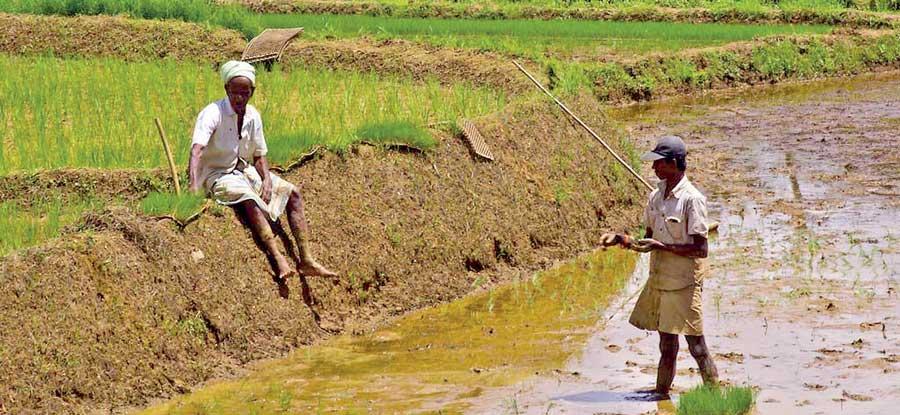 Irrigated paddy farming was not all that common in ancient Sri Lanka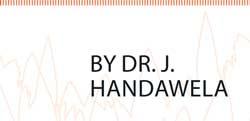 This is in response to the suggestion made by Daily Mirror to its readers to participate in finding solutions to climate change related problems.

I wish to join by adding on to a document titled challenges faced by the agriculture sector in Sri Lanka, written based on the report, Sustainable Sri Lanka 2030, Vision and Strategic Path, prepared by the Presidential Expert Committee (PEC), published in Daily Mirror of November 26, 2019.

From among the issues identified in the above document let me pick two main concerns; 1) whether there will be enough water for cultivating even the current extent of land, let alone any increase, and 2) the total extent of land cropped is expected to increase by 15 percent and how to find this additional land.

Water shortage
The feared water shortage will certainly arise if we continue with the current practice of water management for food production. In paddy farming with irrigation water, we now skip about a month of rainy weather while waiting for the tanks to fill up before issuing water to commence land preparation for farming which too takes few more weeks to complete.

The resulting time lag between commencement of rain and crop establishment is close to two months and this is lost time of good rainy weather, amounting to lost water. Because of this initial time lag the crop, in its later stages, runs into dry weather after rain has ceased, when it has to be supported exclusively with irrigation water.

This practice of irrigated paddy farming not fully matching with the pattern of rainfall spread during the Maha season which is the main paddy cropping season has been in operation since early 20th century.

It arose from two misconceptions. One was that the prosperity of ancient Sri Lanka was due to large scale irrigated paddy farming, and the other that rice has been our traditional staple diet. This made rice the top priority crop out-casting other crops, particularly other cereals which were condemned as coarse grains. The decision was to grow as much of it as possible, virtually at any cost.

However, if one reads through Ancient Irrigation Works of Ceylon by R.L. Brohier it becomes clear that the reservoirs and canals constructed in the ancient past were more for wetting the land than irrigating paddy. Then, large reservoirs were called Sayur/ Sagara implying that they were more to hold water for good than to issue out to crop fields, meeting city water needs being one their major functions. The famous edict of King Parakramabahu too shows that most paddy fields in his kingdom were rain -fed and only few were provided with water from rivers or large reservoirs. What these observations mean is that irrigated paddy farming was not all that common in ancient Sri Lanka. If so, the prosperity of ancient Rajarata was more due to local rain dependent farming. Small water body called Wewa constructed in every watershedt was very common in the ancient dry zone. It played a key role in taming rain water and effectively utilizing it.

It prevented flooding enabling paddy farming in the lowland below it and developed a water resource anew in the ground around it to ensure dry weather water availability to the local community. The watershed dwellers regularly cleared the bed of Wewa to prevent silt deposited on it from sealing it. With water adequacy for year round use thus assured, they farmed the watershed, including the immediate periphery of Wewa (Wew Thawulla) in perfect synchrony with rainfall pattern, depending more on rain water and residual soil water than irrigation water.

Preferred food by ancestors
In contrast to what the proponents of large scale irrigated paddy farming profess: that our ancestors ate rice for all three meals in the day, most elders in rural villages say that they, in their childhood, and their parents, ate more of food types like kurakkan, amu, meneri, upland rice, yams and tubers, meat from game and curd than irrigated rice.

Some historians too say, that while rice was the preferred food by our ancestors, it was not available in plenty making it the preserve of the privileged class including the monks, compelling the masses to rely more on other forms of food. There is evidence that rice was so rare that it was used as currency in the Kandyan era.

Thus it appears that large scale irrigated paddy farming was chosen as the main plank for national development in mid 20th century based more on myth and class bias than true facts.The other identified concern: the need to farm more land than now, really arises from two weaknesses evident in land use and food ethics; poor utilization of already developed farmland, particularly in the dry zone, and the high wastage of food from crop harvesting right up to consuming it as food. Sri Lanka falls within the countries that rank highest in wastage of cooked food.

On the national scale, land developed for irrigated paddy farming is not cropped one hundred percent even in the Maha season. In the Yala season the usage figure is at best 50 percent. When not in crop for periods of six to eight months in the year they remain unutilized, not only yielding nothing but also lying vulnerable to ecological damage, largely because of direct exposure of land to sun and rain.

Lands that had been cleared from forest while opening land for irrigation and settlement schemes but left unutilized also lie idle permanently and subject to degradation. Both these categories of land are readily available land for farming, if we know how to use them.

Fuller use of existing land
Therefore, instead of looking for new farmland which is no easy task the better options to evade it include the following. 1. Put existing land into fuller use by positioning cropping seasons to coincide with climatic seasons 2. Develop technology to farm those lands that have been already cleared from forest but remain unutilized for want of irrigation water. Obviously such technology has to be on the lines of traditional rain-fed farming, but without having to resort to long term forest fallow. 3. Reduce food wastage as a means of reducing the need for more food by improving produce handling from farm gate to the household kitchen. 4. Diversify the food basket of the people by lowering its share of rice and accommodating more of fruits, vegetables, yams etc which can be grown on currently underutilized land with little effort if measures can be taken to protect such crops from predators like wild boar, porcupine, monkey.

Joint answer
The joint answer to both problems foreseen (water scarcity and land shortage) includes deviation from irrigated rice dominant farming to embrace a wider mix of farming including non rice food crops that require less water eg: sweet potato, cassava, forestry for better microclimatic and ecological conditions for rural living and as a source of farm Income and livestock keeping particularly dairy cattle. Both forestry and cattle rearing play roles complementary to crop farming, particularly so in the tropics.

The most appropriate land base for practicing such a farming proposition in the dry zone is the small to medium watershed, and managed ideally by the local communities autonomously. An example of this kind of farming system, though sans forestry because of prohibitive forestry regulations that are mercilessly enforced, is already found in the Yapahuwa area. It can be studied and applied to small watersheds with Wew in the rest of the dry zone. It might even find relavance in the major irrigation schemes to improve their efficiency if the small Wew that were bulldozed away during their land development could be reintroduced.

In conclusion it must be said that instead of continuing with the status quo which has little to desire, and
making projections on the same lines, we must check and find the flaws in the present system, look back in time and learn lessons from the past, look around and grasp new knowledge that is emerging in the world of scientific agriculture, and draw our plans for the future with an open mind..

(The writer is an Independent Researcher (land and water resources management for dry zone agriculture) and is the
author of 'Ancient Dry Zone Watershed Farming System: Hena, Wewa and Purana, Evolved by Farmers and Failed by Rulers. He could be contacted via [email protected])