---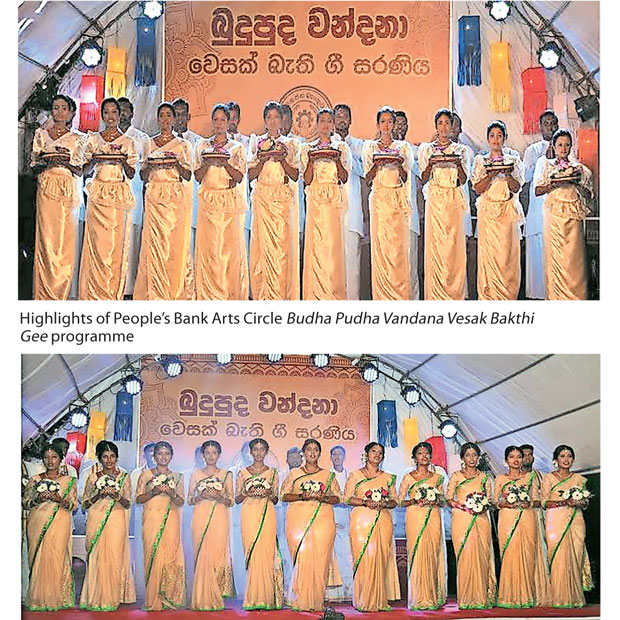 The People's Bank Arts Circle recently organised Budha Pudha Vandana Vesak Bakthi Gee in lieu of the Vesak festival.
The event was held recently at the People's Bank head office premises.
After receiving accolades for presenting Bakthi Gee in the Tamil language for the first time in Sri Lanka, the People's Bank's Arts Circle once again took the initiative to present Bakthi Gee in the Tamil language on a special stage set up in front of its head office.
People's Bank Chief Executive Officer/General Manager N. Vasantha Kumar, corporate and executive management as well as the staff of People's Bank were present at the occasion.