---
When the month of April approaches anticipation rises in preparation for the Sinhala and Tamil New Year.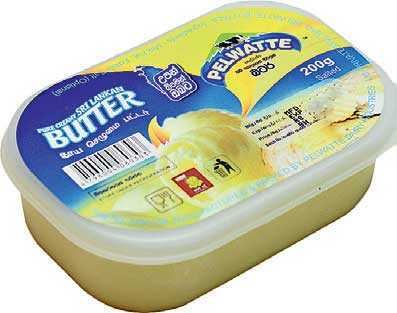 The two-day festival is a much awaited time that revolves around various customs that include the preparation of a plethora of sweet meats.
Whether store bought or homemade many of these sweet meats will leave you with a considerable toll on your weight and cholesterol levels post-celebrations.
However, even though these sweet treats have negative effects on your health there is a way to prevent them by substituting healthier alternatives for some of the staple ingredients that are prerequisite for the recipes.
One such ingredient that can be replaced with a healthier alternative is margarine. An alternative for margarine that is commonly found in stores is butter. The question of whether butter is the healthier alternative has been a controversial topic that has been researched upon heavily over the years. Research published in the Harvard Health Publications states that "there never was any good evidence that using margarine instead of butter cut the chances of having a heart attack or developing heart disease". Additional research has shown that trans fats in margarine can be quite injurious to one's health.
Newer research also suggests that butter produced from grass-fed cows is much more nutritious. Although there are numerous amounts of dairy companies that produce butter in the country, the healthiest choice would be to opt for a product that is made from fresh milk instead of milk powder without any additives included.
Pelwatte Dairy is a leading home-grown dairy company that produces many different dairy products such as milk powder, yoghurt, butter and many more. The brand is widely known for the natural approach taken in the production of their products.
Pelwatte butter is considered natural due to many reasons; one of them being that the butter is made from the fat in fresh milk with no added preservatives. Fresh milk contains about 4-5 percent fat and the process of butter production tends to increase the fat percentage so in order to control the fat percentage a standardization process is used which is also another reason as to why Pelwatte butter is considered all-natural.
Pelwatte produces both salted and unsalted butter varieties, and is sold in both home-sized and bulk packs. Pelwatte butter is the cheapest high quality locally produced butter in the local market.