---
Building on the tremendous success of the Mom, Me and My Milo campaign in the last two years, Milo is once again bringing together the most important stakeholders at the heart of its brand - moms and kids - to bond and enjoy an active lifestyle together.

Embracing the selfie trend, the campaign required moms and kids to take fun selfies together with a Milo pack to enter a raffle draw, where 1,000 lucky winners will win Milo branded bicycles.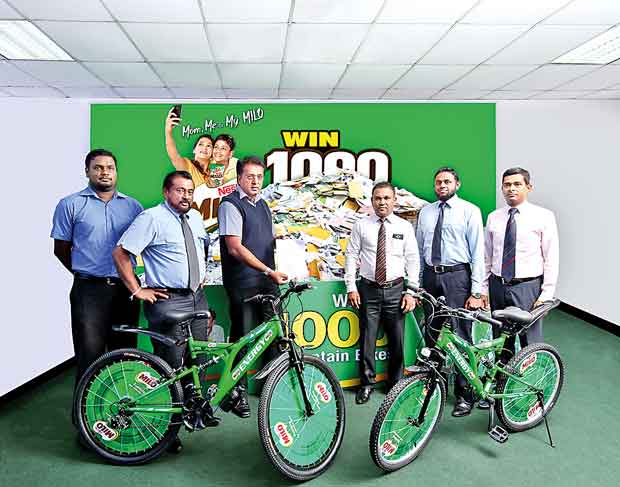 Consumer response to the campaign this year has been overwhelming, far exceeding the staggering number of entries received over the past two years. Nestlé Lanka Beverages Vice President Norman Kannangara says this is indicative of the strong trust and love consumers have for the brand.

"The consumer has always been at the heart of all we do, and we're proud to be offering moms and kids new ways to bond and cherish their relationship and enjoy an active lifestyle together. The overwhelming number of entries we've received this year shows the pure appreciation and loyalty consumers have for the brand. We're looking forward to showing our consumers how much we value them, with the next phase of the campaign."The 1,000 raffle draw winners are expected to be announced in the coming weeks.