---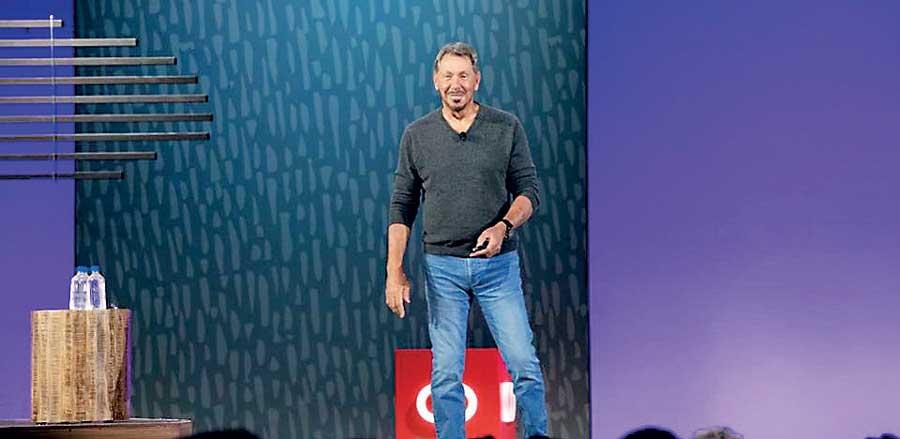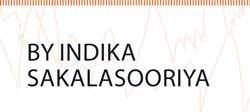 According to Oracle Cloud Vice President Steve Daheb, Oracle OpenWorld 2019 in San Francisco this September was all about integration. Oracle is now aggressively integrating the AI and highly disruptive autonomous capabilities it has built over the years to its product portfolio creating a unique market position for itself among other cloud service providers.

Daheb disagrees with the commonly held view that the database goliath is still catching up with its competitors due to its late entry to the cloud game. In fact, Daheb believes that Oracle's autonomous data warehouse has given them at least a 10-year edge as far as their competitors are concerned as there is no similar product in the market at the moment.

In a remarkably forward-looking move, Oracle moved all its applications to cloud in 2011. Since then, the Redwood City-based company has introduced platform services that span autonomous database, integration and analytics, security and applications development, which was followed by a purpose-built infrastructure that could support these next generation applications and AI and autonomous capabilities.

"I've been here for almost five years now and this year what you are seeing is that these pieces continue to get integrated.

For instance, we have made an announcement, where we are combining our autonomous database with Oracle Analytics Cloud and then packaging it with our fusion apps. So, what we are seeing is a combination of all these pieces," Daheb said.

Autonomous the way forward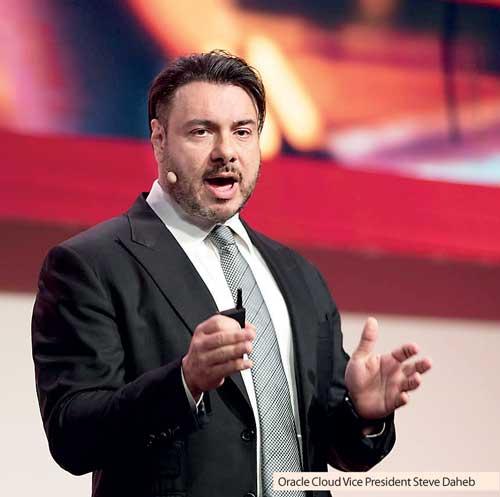 Businesses big and small all over the world are now coming onboard the cloud. Interestingly, the cloud adoption in Asia is seeing a phenomenal growth compared to Europe and America. But spectacular data breaches happening at regular intervals have kept some companies away from coming onboard the cloud journey. There are no doubts that cloud creates massive opportunities for businesses by improving their productivity while reducing costs. Hence, it's a shame if companies decide to keep away from cloud solutions due to security concerns.

This is exactly the problem Oracle tries to address with its autonomous database, which was introduced a couple of years ago and the latest autonomous Linux OS, which was announced at Oracle OpenWorld 2019, a month ago. Oracle has been using Autonomous Linux to run its own Generation 2 Cloud infrastructure and now it is available at no cost to Oracle Cloud customers.

While other large cloud vendors such as Microsoft appears to believe that human judgment continues to be necessary for some areas of database operations, Oracle completely departs from this viewpoint. Oracle Chairman and Chief Technology Officer Larry Ellison in his keynote at Oracle OpenWorld 2019 made it adequately clear that taking out the human intervention is the best way to prevent data breaches.

Ellison said with the introduction of autonomous OS, the vulnerability in the code below its autonomous database software has been completely eliminated.

"Autonomous system eliminates human labour. By eliminating human labour, you eliminate pilot error. It's a very very big deal. If you eliminate human error, you eliminate data theft. It's the only way you can ever eliminate data theft," he said.

Citing the recent Capital One data breach, Ellison assured that such occurrences would not happen with Oracle, as its autonomous database and OS don't allow customers to make configurations, thus eliminating human error.

"No human labour, no human error, no data loss. There is a big difference between us and AWS (Amazon Web Services)."

Ellison said autonomous Linux OS provides, scales and patches itself while running. "There is no outage; there is no down time and there is no delay. It's live and it's pretty cool. All of our infrastructure runs on Autonomous Linux."

In its cloud push, Oracle recently announced plans to hire about 2,000 new employees to work on building out and driving enterprise adoption of its cloud infrastructure service.

Own category
According to Daheb, autonomous is one area where Oracle has been able to create its own category as far as database and data management are concerned.

He firmly believes enterprises can really benefit from autonomous capabilities supported by AI and machine learning as such technologies have already penetrated so many aspects of work and the way we interact with the world around us. It is very commonplace now to talk about self-driving cars, personalised medicine, smart cities, precision agriculture, etc.

Today about 80 percent of businesses spend their money and time on maintaining their IT systems. But Oracle's autonomous offering ensures a system that basically runs itself and patches itself. It is widely known that about 90 percent of the breaches that occur, there was actually a patch that was already available for that breach. But due to cost factors and downtime, businesses tend to delay apply these patches in time. But with Oracle Autonomous Database and Oracle Autonomous Linux, the patches are applied autonomously while the system is running.

"Imagine a system that can reduce risk and help you spend less time and resources on maintenance. A business can shift those resources towards innovation and to focus on what matters most," Daheb said.

Target market
With its unique autonomous product portfolio, that distinguishes Oracle from its competitors, is Oracle targeting a specific group of customers?
"I would say it's horizontal. At the end of the day we are talking about an autonomous data warehouse. As you know, analytics is universal. So, I could be in line of business where I could be the head of marketing, head of sales, head of HR or head of finance and I want to get deep analytics. I could be even the central IT that is creating data marts for the company. Further, I could be transacting in retail, manufacturing or healthcare, it doesn't matter. So, from that perspective, it's very horizontal," Daheb said.

He also stressed that autonomous database is good for people with DBA skills or without.

"If I don't have the DBA skill set, I will have a marketing intern provisioning the database in two minutes. This is something that would take two months before. Let me order equipment, get it shipped in, stack it and so on.

But then also, people who have been having DBAs for a long time, for them it's like look, instead of spending my time managing, provisioning and tuning this, I can focus on the analysis, the reporting and higher value tasks. So, in that perspective, it's universal in terms of benefit," he said.

Disruptor in cloud world
It appears that Oracle is setting its eyes to completely disrupt the cloud world, given the pace it moves ahead, introducing new technologies and raising the bar for its much larger competitors. It is amazing to see how Oracle continues to integrate emerging technologies to the services it offers.

"The great thing about Oracle is the pace of innovation, which is pretty amazing. I think we spent about US $ 6 billion in R&D. We have about 150,000 employees, so it is really exciting to see what they come with next," Daheb said.