---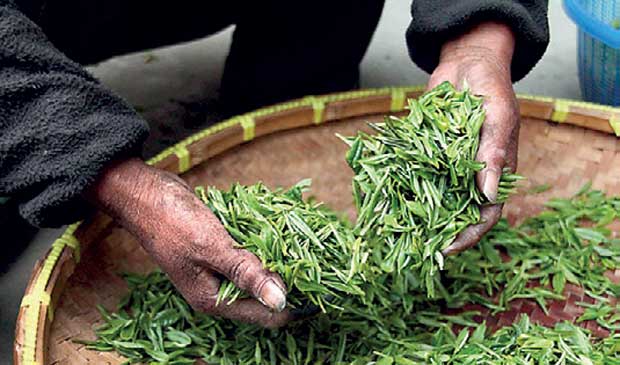 REUTERS: Sri Lanka's tea output edged up in November for its first monthly gain in 10 months thanks to favourable weather conditions, the state-run Sri Lanka Tea Board said yesterday.
The output in November rose by 7.8 percent from a year earlier, the board's data showed, having fallen for nine consecutive months through October because of severe drought, poor application of fertilisers and a government ban on pesticides.
However, production in the first 11 months of the year dropped 13.2 percent.
"We got some rain in November. That is the main reason for the rise in production," said Sri Lanka Tea Board Director General S.A. Siriwardena.
Siriwardena has said he expects 2016 production to be between about 275 million kg and 280 million kg because of steep drops in September and October.
Sri Lanka's 2015 tea output fell 2.7 percent year-on-year to 329 million kg, missing forecasts for a second consecutive year because of heavy rains. Tea is Sri Lanka's top agricultural export commodity and one of the main foreign currency earners for the US $ 82 billion economy.