---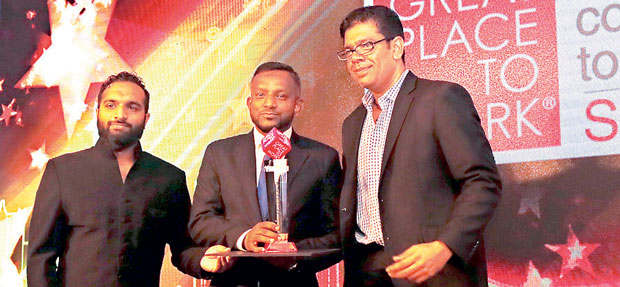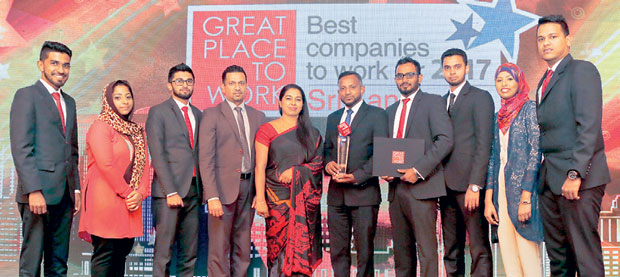 The leading fashion retail chain in Sri Lanka, Nolimit was listed in the top 25 best companies to work for in Sri Lanka for the second consecutive year, by the Great Place to Work Institute at the recently held gala awards ceremony.

The 2017 study conducted in partnership with LMD business magazine and the Ceylon Chamber of Commerce evaluated over 110 organizations across 16 sectors representing an employee population of 31,000 out of which 18,800 employees were surveyed.

The prestigious accolade places Nolimit side by side with all the corporate stalwarts in the country. Sri Lanka is one of the 57 countries that contribute to this global study, which is the largest of its kind. This year is the fifth consecutive year of the study in Sri Lanka.

An exclusive employee-focused framework is used to evaluate the levels of trust, pride and fellowship that exist in an organization through the Trust Index survey, which is a proprietary employee tool developed by the Great Place To Work Institute. The definition of a 'Great Place to Work' is reflected on three vital relationships that demonstrate employees' trust in the people for whom they work and pride in what they do, and friendship among the people with whom they work. Employee experience is not only evaluated under the five dimensions of the Great Place to Work model. An important fact is that another five statements – customized to Sri Lanka – have been used to capture the local context and other cultural nuances which makes the employee view point more relevant and authentic.

Riswan Mohamed, Manager – Human Resources at Nolimit commented, "To be adjudged as one of Sri Lanka's best 25 companies to work for is an honour that gives us great pride. We always strive to value and appreciate a culturally diverse workforce which has enabled us to recruit and retain the best talent and that has been our biggest strength. We have earned a reputation as a caring employer and have successfully built a strong foundation of trust that has become very evident in this study helping to prove that Nolimit is indeed a Great Place to Work".

Nolimit has several salient people practices that keep employees happy and contented. One is the strong teamwork among the staff who have been extensively trained to exceed service expectations. Another important feature that Nolimit takes pride in is its ability to develop local brands and this has undoubtedly helped to win the hearts and minds of their loyal customers. "We have over two decades of catering to Sri Lanka's fashion trends, providing quality shopping for the nation. Our employees are proud to see the stores progressing and take ownership of our success," pointed out Amjad Hassan, General Manager of Nolimit.

Nolimit has received several prestigious awards including the Brand Excellence in Retail Award and the Certificate of Merit for Marketing Campaign of the Year from CMO Asia Awards for Excellence in Branding & Marketing. The fashion chain which commenced business 25 years ago in 1992 has 20 showrooms across the island.

The company's portfolio consists of Nolimit, its flagship brand, Glitz, the fashion destination, Pallu, a premium fashion store exclusively for shalwars and sarees and Y Paymore – a warehouse outlet catering to budget conscious buyers. The company provides employment for over 1800 Sri Lankans with a total of 325,000 square feet of retail space making it the largest retail chain in the country.