---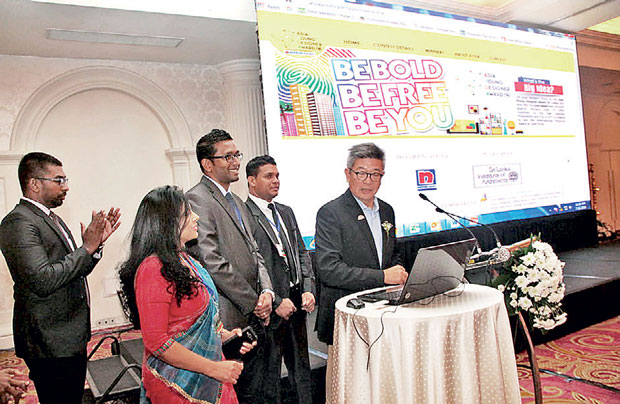 From left – Dhanuhka Maduranga (Assistant Brand Manager - Nippon Paint Lanaka), Niranjala Sendanayake (Head of Market Research and Sales Administration), Mihiran Opatha (Head of Auto Refinish), Raju Zulfikar (Manager – Corporate Sales) Sathirut Nui Tandanand (President of Arc Asia Council)
Introduced by Nippon Paint, Japan in 2008 to inspire and motivate innovative designers with the creative potentialthe Asia Young Designer Awards (AYDA) will be held in Sri Lankafor the first time in October2016 with the initiative of Nippon Paint Lanka (Pvt) Ltd.
The competition, held under the theme, 'Be Bold, Be Free, Be You', is open to Sri Lankan students of architecture and interior design. It gives them the chance to mesmerize the judges with their ideasand to explore, propel and exceed the boundaries of design while leaving their mark in the industry through original work.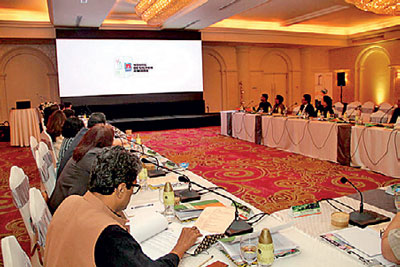 Commenting on the hosting of AYDA in Sri Lanka, Raja Hewabowala, Managing Director, Nippon Paint Lanka, pointed out that 'Nippon Paint has always made an effort to inspire creative expression in the coatings industry.Students participating in AYDA will have the opportunity to showcase their talents and win coveted awards while also gaining valuable insights into the latest trends in their respective fields through formal training offered by top-notch international experts'.
Nippon Paint Lanka has joined hands with the Sri Lanka Institute of Architects (SLIA), which will play a leading role in conducting the competition in addition to selecting the winners in different categories. Architect D H Wijewardene, Vice President of SLIA stated 'We welcome this initiative by Nippon Paint and are pleased to be associated with such a prestigious event which will help Sri LankanArchitecture and Interior Designing students to compete with and prove their calibre against world-class competitors'.
Expressing enthusiasm about the potential of AYDA in Sri Lanka, Nemantha Abeysinghe, General Manager (Sales & Marketing), Nippon Paint Lanka, stated 'An international competition of this nature is imperative to take the creativity of our young designers to the next level. We are very excited to play a pivotal role in inspiring such talented individuals by providing them with a platform to express their talentswhile also getting them international exposure as well as excellent networking opportunities'.
AYDA 2016 has already commenced its colourful journey of education, training and exposure with a presentation at the ArcAsia Round Table discussion which took place on 13th July 2016, in Colombo.
AYDA 2016 will present awards for students of Architecture and Interior Designing categories separately with certificates and cash prizes for winners of the Gold Awards, the Silver Awards, Best Colour Choice and Best Green Innovation in addition to certificates for the remaining categories. AYDA 2016 will also award the Best College/University thereby endorsing a recognition which they richly deserve.
The Gold Award winners in Architecture and Interior Designing from Sri Lanka will join the Gold Award winners (2 each) fromall 15 countries participating in AYDA 2016,in competing for the Platinum Award at the Regional Learning Programmeto be held in 2017. This event will include a 3-day workshopat the end of which all 30 participants will present their creative concepts to an elite
panel of judges.