---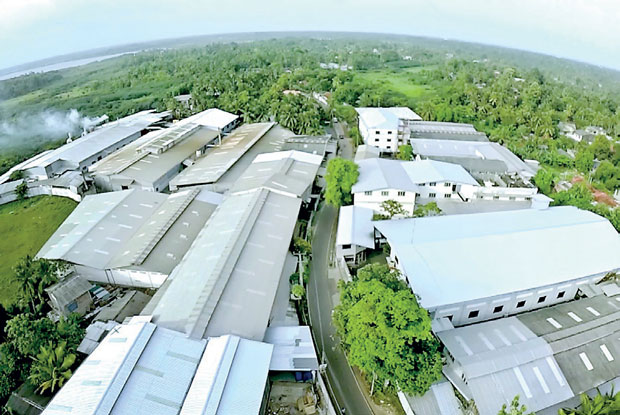 Naturub Group of Companies (Pvt) Ltd, a leading manufacturer and exporter of apparel accessories and trims in South Asia celebrated their 40th anniversary recently.

Naturub Group of Companies (Pvt) Ltd provides their products to a variety of international brands which comprise Calvin Klein, Tommy Hilfiger, Victoria's Secret, GAP, Lands End, Marks & Spencer, NEXT, Columbia, George, Decathlon and Uniqlo of American, European and Japanese origins and to local textiles companies such as MAS, Brandix, Hidaramani and Hela Clothing. Naturub Group of Companies (Pvt) Ltd has already been honored with the international certification of ISO 9001:2015, OEKO TEX. In three consecutive rounds, they won Energy Efficiency Award and the Export Award.
Naturub Group of Companies (Pvt) Ltd saw its establishment on 07th July, 1977 manufacturing balloons at the initiative of Tissa Eleperuma with the cooperation of his two friends.

The long expedition they embarked on accounts for its well-defined character as it has championed the international market as the establishment of a company in Bangladesh reveals. Two major factories of Naturub Group of Companies (Pvt) Ltd are found in Panadura and Horana Industrial Park.
Their marketing offices are located in Bangladesh, India and Britain. They have planned to open the newest marketing office in New York (USA) and the factory in Africa. At the turn of the day, the tree of Naturub Group of Companies (Pvt) Ltd has grown with a multitude of branches sprouting in different directions such as Hydro power plants, stone industry and financial sector.

Their 40th anniversary celebration was accompanied by a 'Sarwa Rathrika Dharma Deshana', a meritorious campaign of blood donation and a happy gathering of their 1800 employees at Ramadia Hotel. Those employees who have continued 20 years with the company were rewarded with a gold coin each. Opening of preschools in Mahawila and Madupitiya, construction of the second floor of Mahawila Primary School, organization of a mutual cricket match between the surrounding villages with set prizes worth over one hundred thousand rupees were some of the arrangements for the celebration of their anniversary.

Tissa Eleperuma, Chairman of Naturub Group of Companies (Pvt) Ltd has shown active involvement in projects engineered towards social welfare such as building a computer lab and office for the principal in Mahawila Primary School and donation of scholarships worth Rs.50000 per month to the students for the past 12 years. He further expressed his gratitude to the staff that has contributed the strength to uplift the company to a higher position within 40 years.