---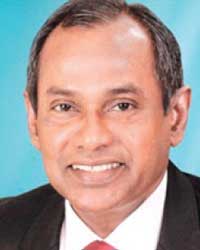 Sarada De Silva, President of the National Chamber of Exports of Sri Lanka (NCE) has been invited by the World Trade Organisation (WTO) Standard and Trade Development Facility (STDF) in Geneva to make a presentation to officials of the WTO, STDF, United Nations Industrial development Organization (UNIDO), International Trade Center (ITC) , World Intellectual Property Office (WIPO) and International Labour organisation(ILO) regarding the successful implementation of the UNIDO /WTO/STDF Cinnamon Project in Sri Lanka , on 21st of June.

This is the first time an Agricultural Project of this nature has been implemented in Sri Lanka. R.D.S. Kumarathne, the Permanent Representative of Sri Lanka to the WTO will deliver the introduction and a brief key note address, and Mr. Ali Badarneh- Project Manager of UNIDO will make a presentation of the role played by UNIDO in the Cinnamon Project in Sri Lanka.
Kenza Le Mentec of the STDF will make a presentation on the WTO/STDF financing of the cinnamon project in Sri Lanka which is a three year project that has been successfully implemented.
During his stay in Geneva De Silva would meet with WTO,STDF ,and UNIDO officials to discuss assistance for three new projects of the cinnamon industry.

He would also meet with WIPO officials with regard to support for Geographical Indications (GI) of Ceylon Cinnamon, and the Madrid Protocol Agreement. He will also meet the ambassadors of Mexico and Colombia to Switzerland to share their experiences regarding successful GI protection for Mexican Tequila, and Colombian Coffee, and to learn from their experiences for the implementation of GI for Ceylon Cinnamon.

De Silva will meet International Trade Centre officials to discuss implementation of the the European Union funding programme to increase SME Trade Competiveness in Regional and EU Markets between 2016-2019. He will also take to opportunity to lobby for assistance for the National institute of Exports (NIOE) set up by the NCE to confer professional qualifications related to the field of Exports, to ensure its financial stability and sustainability.

He will also meet ILO officials to lobby for assistance for the Cinnamon Training Academy which is now operational, to facilitate NVQ standards covering Levels 3 and 4, actors in the cinnamon industry.

The Cinnamon Training Academy now awaits the release of Rs. 50 million by the Ministry of Primary Industries that was granted bythe National Budget for 2016 for its second Stage development activities.