---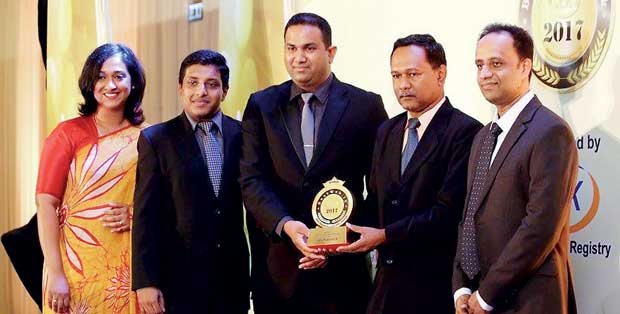 Organized by the '.lk' domain registry BestWeb.lk was held for the 7th consecutive year, with the objective of recognizing excellence among Sri Lankan websites, based on visual appeal, usability and popularity among its users.
Over 250 prestigious organizations participated in this high caliber competition which was judged over a period of 3 months.
Gaining more popularity this year, www.myoctor.lk emerged Silver award winner in the SME business category and also obtained the Gold as the 'Most Popular' website within the same category at the Bestweb.lk 2017. www.mydoctor.lk was judged upon technical criteria; completeness, navigation, standards & performance, design criteria; site design & page design; content criteria; quantity and quality, and interaction criteria and was awarded by a panel of judges at Best Web.lk contest.
Since its inception in 2012 in the medical arena, Mydoctor has gone through phases of brand change. Though they were regarded as a Telemedicine plat form initially, they have broken the shackles to become a fully-fledged eHealth solution platform.
MyDoctors' reliability is depicted by their client base of 68000. It is may have been the very fact that enabled them to become the Most Popular website in the 2017 Bestweb competition.
MyDoctors' vision of becoming the premier 'eHealth solution provider' would be on the cards if they strive this way for the coming years. Their capabilities now are evident during the short time they spent in the field of digital health.