---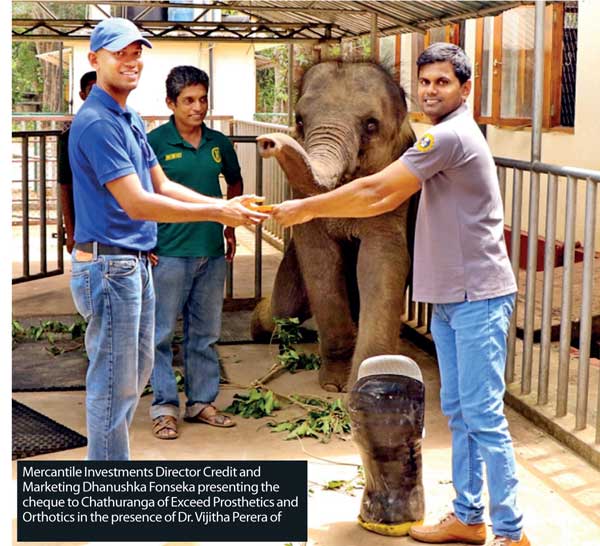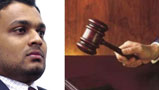 Namal, a four-year-old elephant calf, was found in the Ampara jungles in 2012, when he was just a one-year-old. Wildlife officials found him exhausted and dying after being caught in a hunter's snare and transported him to the Udawalawe elephant transit home. His back leg was then amputated by skilled veterinarian Dr. Vijitha and he has been living in the transit home since. Named after 'Namal Uyana', the area he was found, Namal is a fun-loving elephant, who enjoys being around people.

He has now completed four years and his spine is getting weaker as he does not have the support required from his left back leg to carry his increasing body weight. With the assistance and support of several key personnel, including those trained in Australia, a prosthetic leg will be manufactured and fitted for a hind leg of an elephant for the first time in recorded history. Currently there are two elephants in the world, one in Cambodia and one in Thailand with prosthetics on front legs. Namal will be the first known instance where an elephant would receive a prosthetic hind leg.

Mercantile Investments and Finance PLC believes in the power of corporate social responsibility and immediately presented itself where corporate sponsorship was required to fund the cost of the prosthetics. The funds would be utilized to help this playful giant walk with ease and enjoy at least the wilderness of the transit boundaries. However, sponsorships are required biannually to fund new prosthetic legs as Namal is continuously growing and need to be provided with sturdy support throughout his life.

As a responsible corporate citizen, Mercantile Investments and Finance PLC is proud to be a benefactor for Namal, the little elephant who is starting to build trust in humans once again and it hopes to see concerned individuals and other corporates offering financial support to fund this worthy cause.