---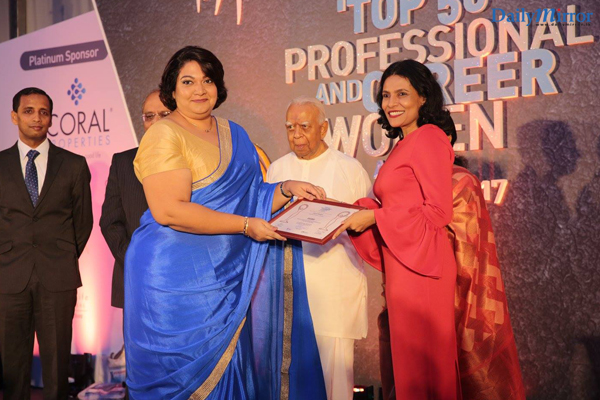 Caryll Van Dort – Group Director of MSLGROUP Sri Lanka receiving the Silver award in the Advertising category as an acknowledgement for her leadership in this field at the Professional Career Women Awards organized by Women in Management
Caryll Van Dort, Group Director of MSLGROUP Sri Lanka was recently recognized for her contribution to the advertising industry at the Professional Career Women Awards organized by Women in Management. Caryll received the Silver award in the Advertising category as an acknowledgement for her leadership in this field.
The Professional and Career Women Awards, launched in 2011, seeks to recognize and honour women who have contributed to economic growth in Sri Lanka and globally, by seizing opportunities and overcoming challenges.
This award places Caryll amongst a select group of women achievers in Sri Lanka who have broken through the glass ceilings imposed by cultural norms and social systems, to become inspirational role-models for the next generation of aspiring young women.
"I am immensely proud of Caryll and her success. This award recognizes the leadership she has demonstrated and the results she has achieved in leading MSLGROUP Sri Lanka to succeed in Sri Lanka within a brief period. It is hard earned and very well deserved." said Ranil de Silva – Managing Director, Leo Burnett Sri Lanka. "In a career spanning almost two decades, Caryll has demonstrated her competency as a pioneering leader in the Public relations industry. The business result she has achieved, the work she has fulfilled and the accomplishmentsshe has secured for her clients is what has brought her this success. Her dynamic leadership has made the MSLGROUP Sri Lanka a very successful PR company within a short span of time. She has achieved growth for the company and inspired her team to be trail blazers in very demanding industry."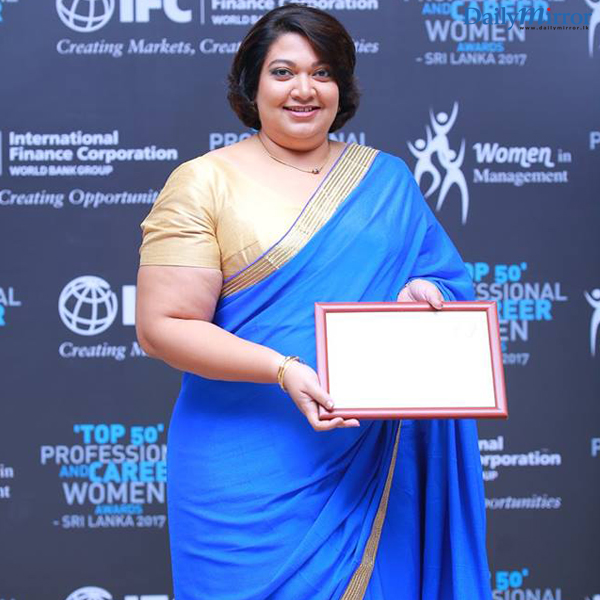 Caryll Van Dort – Group Director of MSLGROUP Sri Lanka with the Silver award at the Professional Career Women Awards organized by Women in Management
"This Professional and Career Women Award is a true honour," stated Caryll Van Dort. "I am happy to receive this award, but am also humbled by this recognition, I would like to recognize the many different people – both men and women – who have invested in me, helped me to grow and challenged me every step of the way. To everyone one of them I'd like to say a heartfelt thank you. It's never easy to be a leader in a competitive business environment, but I am inspired everyday by the amazing people with whom I work in my own team as well as across the PR industry, ranging from Clients and media to the several other partners with whom I engage."
In 2016, Caryll was named as one of Campaign Asia's 'Top 40 Women to Watch', a list which celebrates women in the Asia-Pacific region who are disrupting the marketing communications industry and achieving success against all odds. Caryll is renowned for her passion, her unwavering dedication and her effervescent personality. Under her leadership, the MSLGROUP in Sri Lanka has grown from strength to strength recording a growth of 53% in 2015 and by 39% in 2016. The MSLGROUP is also the country's most awarded PR Company. Caryll has tripled the size of her team in just two years in 2014, her team won the first-ever gold Spike for the country in the Public Relations and Corporate Responsibility category at the Spikes Asia Festival of Creativity. This was followed by a coveted gold award for the Best Corporate CommunicationsTeam of the year in South Asia as well as the Bronze award for the PR Agency of the Year beating other agencies in South Asia. They walked away once again with the Bronze for PR Agency of the year in 2015. In 2016, Caryll helped steer her team through a crucial transition; when the PR arm of the Agency which functioned as Arc Worldwide became a member of the prestigious MSLGROUP. Caryll currently handles a rapidly expanding portfolio of over 25 retainer clients, including global giants such as Coca-Cola, Jaguar Land Rover and Oman Air. She also manages leading local clients such as Mobitel, Ceylon Biscuits, DFCC Bank, SriLankan Airlines, Blue Mountain and Serendib Flour Mills.