---
Chevron Lanka says market may have grown no more than 3-4%
PUCSL report states a sales growth of 11.4%
LIOC believes PUCSL numbers correct due to higher vehicle imports
By Chandeepa Wettasinghe
Sri Lanka's lubricant industry market leader, Chevron Lubricants Lanka PLC, yesterday contradicted the market regulator, the Public Utilities Commission of Sri Lanka (PUCSL), on the growth of the lubricant market during last year.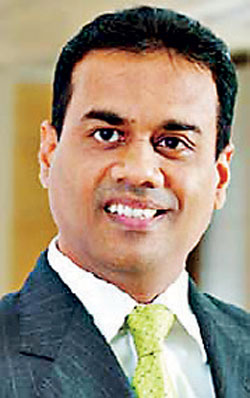 "Over the past few years, there have been growths and declines. So the compounded annual growth for the past five years was around 2 percent. Last year, I think there was no more than 3-4 percent growth maximum. You can ask any of the other lubricant players. I don't think they felt an 11 percent growth," Chevron Managing Director Kishu Gomes told Mirror Business.
The lubricant industry regulator, the PUCSL, in a market report published recently said that the lubricant market sales volumes for 2016 grew by 11.4 percent, while the sales values grew by 11.3 percent compared to 2015. During the year, Chevron's market share fell to 45.29 percent, from 47.58 percent year-on-year (YoY), although the sales volumes increased to 29,251.30 kilolitres (kL), from 27,585.20 kL, which was a 6 percent YoY growth.
The next largest competitor, Lanka IOC PLC, increased its market share up to 16.40 percent from
14.86 percent. Kishu Gomes
Lanka IOC (LIOC) Managing Director Shyam Bohra placed his confidence in the official statistics. "There was a growth.

The numbers published are correct because you see the increase in the number of vehicles imported last year and they require lubricants, which increases the demand. There was an increase in some industrial activities also," he said.

However, it should be noted that the vehicle imports fell by 26 percent in 2016, after reaching record levels in 2015 through populist policies to gain votes in the August 2015 parliamentary elections. The government last year chose to liberalize the lubricant import licences to the country to give a greater choice for the customers, despite the three local blenders, Chevron, Lanka IOC and Laugfs Lubricants Limited, combined having three times the production capacity to meet the local demand.
There are also 10 other reputed licensed lubricant importers to Sri Lanka.

However, despite the licensing fee being reduced drastically, the number of licensees has not increased.

"Liberalization hardly makes any difference as no new companies want to enter because this market is already saturated. There are 13 companies competing for a market of 64,000 kL, which is not that big of a volume," Bohra said.

He said that more than liberalization, the reduction of import duties plays a major role.
"The duties for imported finished products came down slightly, so it had an effect on the companies who provide employment and blend lubricants locally," he said.

Meanwhile, Gomes noted that the number of sellers in the black and grey markets—who undercut the licensed suppliers with low-quality products—has increased, which has put pressure on the legitimate sales.