---
By Chandeepa Wettasinghe
Draconian taxation on soft alcohol coupled with the reintroduction of Value Added Tax (VAT) on alcohol products pushed the country's largest brewery, Lion Brewery (Ceylon) PLC (LION), into the red, the interim financial accounts filed by the company with the Colombo bourse showed.
Accordingly, LION recorded a group net loss of Rs.800 million for the final quarter (4Q17) of the financial year against a net profit of Rs.311 million reported for corresponding quarter of the previous year. The losses per share for the quarter was Rs.10 compared to earnings of Rs.3.89 per share.
Sales during 4Q17 fell 30 percent year-on-year (YoY) to Rs. 5.81 billion, while cost of sales fell 24 percent YoY to Rs.4.96 billion.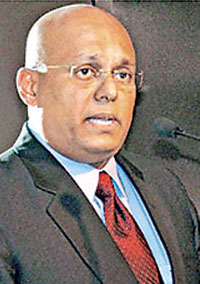 Although distribution expenses fell 17 percent YoY to Rs.746.18 million, operational profits plunged due to Rs.1.67 billion in impairment on intangible assets, following an impairment test carried on LION's new brands, which were acquired with the purchase of Miller Breweries.
The main reason for this was the 27 percent increase in taxes on mild beer and the 70 percent increase in taxes on strong beer in late 2015.
The group's net finance costs increased 68 percent YoY to
Rs. 357.62 million.
During the year, Lion spent Rs.3 billion to recover its production facilities from floods that occurred in May 2016, and the group received Rs.2 billion in insurance claims for damages. Production in the Biyagama facility resumed in November 2016 while the group had to import products from partner factories in Asia in the interim.
Meanwhile, for the full financial year ended March 31, 2017 (FY17), the group posted a net loss of Rs.1.41 billion against a net profit of Rs.2.05 billion in the previous year with losses per share of Rs.17.66 compared to earnings of Rs.26.68 per share.
"Most of the impact was from taxes. I would say that 85 percent of the impact on the results was from taxes, and 15 percent was from the floods. Our volumes have fallen due to taxes," Lion Brewery (Ceylon) Director/CEO Suresh Shah said. Revenue for FY17 fell 40 percent YoY to Rs.21.21 billion. Reports have indicated that due to higher taxation on beer than on hard liquor, more people are now switching to consumption of spirits. A 15 percent value added tax on all alcohol and tobacco products was also introduced in November 2016.
Cost of sales for FY17 fell 34 percent YoY to Rs.17.74 billion. Distribution expenses fell 28 percent YoY to Rs. 2.53 billion, while net finance costs increased 39 percent YoY to Rs.1.28 billion. The group's asset base at the end of FY17 increased to Rs.31.26 billion from Rs. 28.04 billion at the start of the year mainly through increased cash and partially due to the value of new equipment that replaced depreciated assets. Net assets per share during the same period fell to Rs. 103.93 from Rs. 124.83. The group's short-term component of loans and borrowings increased to Rs.7.72 billion at the end of FY17 from Rs.2.97 billion at the start of the financial year, while the long-term component increased to Rs.4.98 billion from Rs.3.20 billion in the same period. The Carson Cumberbatch group owns 60.75 percent of shares in Lion both directly and through subsidiaries. Carlsberg Brewery Malaysia Berhad owns 25 percent of shares of the company as the second biggest shareholder.