---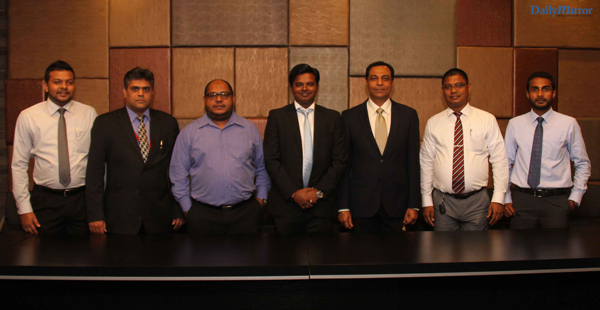 Rajitha Abeygunasekara - Assistant Manager Relocations & Global Mobility, Mukesh Kailash - Sri Lanka Business Manager, Santa Fe India & South Asia, Ashker Laffir - Director at Ocean Freight & EFL Relocation, Vishal Agarwal - Director Business Development, Santa Fe India & South Asia, Jagath Pathirana - Director/CEO EFL, Jude C Jayasinghe - Senior Manager - Head of EFL Relocations & Global Mobility Services &Rasanga Menuwan - Assistant Manager Relocations & Global Mobility.
Pioneering freight and logistics provider EFL ( Expo lanka Freight) has officially partnered with global family moving giant Santa Fe Relocation Services.
Announcing the agreement, EFL said the company will has been appointed the sole agent of Santa Fe in Sri Lanka going forward, further strengthening its commitment to developing its expertise in global mobility and relocation solutions.
Through this partnership, EFL will be able to assist clients across Santa Fe's robust international network with a host of relocation services. the company said. EFL relocations goes beyond moving. Its secondary services include support for Home search, school search, Visa assistance and Settle–in services.
"For well over a year now, we have been helping Sri Lankans and Expats relocate, both within and out of the island. Our services cover the entire gamut of moving – from packing to disassembling and re-assembling furniture, shipping and logistics to ensure hassle free solutions for all customers. Through our partnership with Santa Fe, EFL will be better positioned to serve anyone wishing to relocate to any corner of the world," EFL Managing Director Saif Yusoof said.
The company also takes pride in its capacity to transport fragile, high-value items such as fine art, exhibits, automobiles and other goods of a sensitive nature including pet relocations. "We have spent the last 12 months fine tuning every aspect of this cumbersome process; rest assured, your all-important goods will be handled with the utmost care," said Yusoof.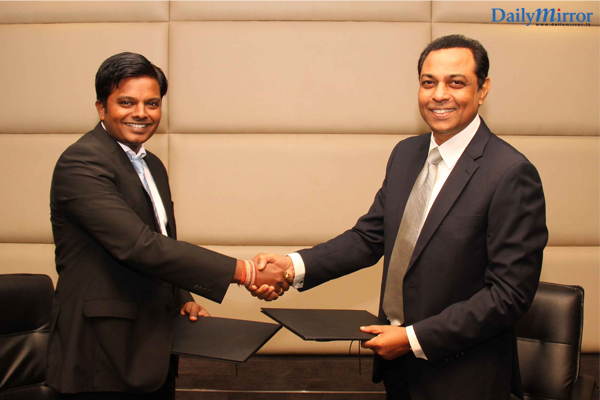 Vishal Agarwal - Director Business Development, Santa Fe India & South Asia & Jagath Pathirana - Director / CEO EFL
To date, the company has handled over 250 shipments the world over ranging from small shipments to large scale infrastructure mobilizations.
Santa Fe Regional Director Vishal Agrwal said the UK-based company is keen to work with EFL in exploring new opportunities in the island nation.
"We're excited to be moving into Sri Lanka with a company as robust as EFL as a partner. Their experience and in-depth knowledge of the local market, coupled with our global expertise, will mean customers looking to move in and out of Sri Lanka for employment or educational or any other opportunity can be assured that all their relocation needs will be met to the last detail," he said.
EFL is a member of Expo lanka PLC based in Sri Lanka and now a part of the larger SG Holdings Group, a leading logistics group in Japan. The company has thrived on overcoming the challenges of operating in limited logistic infrastructure markets, taking its operations to 18 countries, 58 offices and 2000 staff around the world. Expansions in Africa, Middle East and the US have broadened the company's reach to make EFL a truly global name.
Santa Fe Relocation Services provides relocation services from 96 offices in 47 countries. Services includes transportation, relocation services, logistics and storage. Since its establishment in 1892, Interdean has relocated over one million people across the globe.
Captions (from left):