---
Sri Lanka's private sector power and energy player, Laugfs Gas PLC last week consolidated its presence in its Bangladesh's downstream liquefied petroleum gas (LPG) business by acquiring the balance stake in its 69 percent-owned energy subsidiary, Laugfs Gas (Bangladesh) Limited for a consideration of Rs.1.39 billion.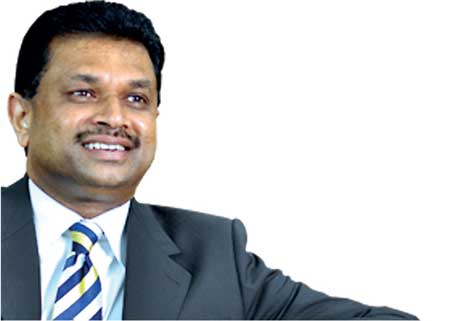 The purchase of the balance 31 percent stake in the company was made through the group's fully-owned subsidiary, Slogan Energy DMCC, incorporated in Dubai, UAE. The seller is Malaysia's Elpiji (M) Sdn Bhd, which earlier held this stake.
"Laugfs Gas PLC, as the holding company of Slogan Energy DMCC, has decided to invest the said amount with Slogan Energy DMCC in its equity, which would in return bring a strategic advantage to Laugfs Gas PLC," the company said in a filing to the Colombo Stock Exchange.
The homegrown diversified conglomerate first made the entry into the promising Bangladesh's energy sector in October 2015 by acquiring a 69 percent stake in Petredec Elpiji Ltd (PEL), at an investment of US $ 18.75 million, becoming the first Sri Lankan energy brand to go international.
PEL is a dominant player in the Bangladeshi LPG industry with over 21 percent market share and operates with a modern LPG import facility in the Mongla Port area. The prospects in the country for energy appear higher given the rising disposable incomes and the gap between the supply and demand for commercial energy needs as the natural gas reserves are depleting fast.
As per the share purchase agreement entered into between the two parties to the deal and other regulatory formalities, which had been adhered to, the company said the total cost of the transaction amounted to US $ 9.45 million (Rs.1.39 billion), which included the regulatory and bank charges.
Laugfs Gas PLC established its Dubai subsidiary Slogan Energy DMCC in November 2015 with the purpose of carrying out and streamlining requisite trading activities and the services in the region.