---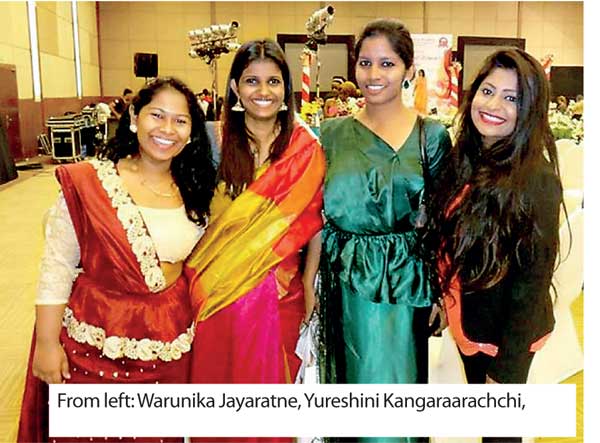 A group of Sri Lankan students living in Bangalore represented their country at the International Women's Day Celebration organised by the Federation of Karnataka Chambers of Commerce and Industry (FKCCI) held on March 8, 2016 at a gala event in Bangalore.

"Bangalore had always been my second home and I always wanted to take part in different events because I love to meet new people from different countries," said Janithra Senanayake, a Sri Lankan representative of the Federation of International Students Association Bangalore.
"I was also given a chance to host the event which was a great honour. We were able to meet great personalities, not only from India but around the world," she further added.

FKCCI Deputy Secretary Yureshini Kangaraarachchi stated that the flagship event was organised in a grand scale to commemorate the chamber's 100 years of existence serving the commerce and industry sector in the State of Karnataka.

"Under the theme Pledge for parity, the event also highlighted the notable change in the growth of women entrepreneurship in Karnataka. There are 26,647 micro, medium and small-scale units that are managed and owned by women entrepreneurs. These units are of manufacturing and service sectors," she further added.

Yureshini, a Sri Lankan expat currently living in Bangalore, is also the former Vice President of the Federation of International Students Association Bangalore.