---
1H20 revenue up 23% to Rs.17.6bn
Gross profit up 25%; losses contract by half
26 new outlets added since January
By Shabiya Ali Ahlam
State-owned retail chain, Lanka Sathosa has posted record revenue of Rs.17.62 billion for the first half of 2020 (1H20), the highest-ever performance achieved since its establishment, senior officials of the entity said.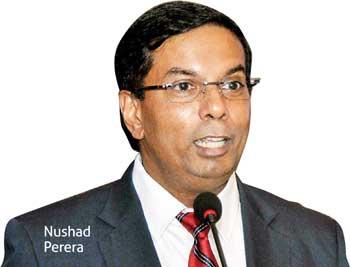 According to Lanka Sathosa Chairman Nushad Perera, since January 2020, Lanka Sathosa has been successful in recording an increase in revenue every consecutive month compared to the corresponding period of the previous year.

Having achieved 23 percent growth in sales in the first six months of the year, Perera acknowledged that the progress is a "monumental milestone in the history of any State-owned entity in the country".

For the January–June period, Lanka Sathosa has seen its gross profits increasing by 25 percent and its average loss contracting by 50 percent.

"Since January 2020, we at Sathosa have been looking at doing things differently where we can improve the financial position of the company. By strictly following financial best practices we were able to make immense progress. This we will continue," Perera told reporters in Colombo yesterday.

"We have just one magic trick up our sleeve. Right price, appropriate quality, and relevant products," he said, while adding that a series of measures are in place to boost the performance standard and efficiency, which under no circumstances would be compromised.
Reluctant to state a timeline as to when the island-wide retail chain will become a profit-making business, Perera expressed confidence in the Sathosa reaching break even by 2020 and reaching revenue of Rs.30 billion by the end of the year.

Planned for Sathosa is also a massive expansion drive out of Colombo, while efforts are being taken to ensure the rural populace gets improved access to food and hygienic items.

Since January, 26 new outlets have been added to the retail giant's island-wide network.

Perera shared that a strategic decision was made to expand Sathosa's footprint by focusing on the poorest areas of the country. Plans are afoot to convert containers into mini outlets to service plantation areas.