---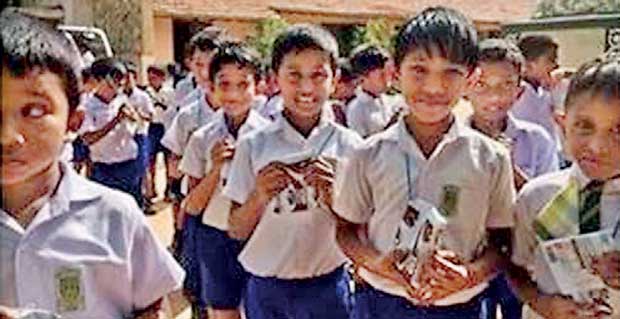 Kotmale Sri Lanka's leading dairy brand joined Cargills Food City Sri Lanka's leading supermarket chain, to celebrate the World Milk Day recently.
Fresh milk was distributed among selected schools to mark the occasion on June 1, 2017.
Dutugemunu Central College-Buttala, Central College- Badulla, Saranath Maha Vidyalaya-Kuliyapitiya, Carmel Girls Central College-Chilaw, St. Savior College-Marawila, Central College-Kilinochchi, Kalogahaela Primary School-Dambulla, Sri Rahula College-Katugastota and St. Thomas Girls' School-Matale were among the schools selected in this project. The World Milk Day was first launched in 2001 by the Food and Agriculture Organisation of the United Nations (FAO) to celebrate and increase public awareness about the nutritional and economic importance of milk and milk products around the globe. Milk is an important part of a healthy diet and the World Milk Day provides the perfect opportunity to spread the word and celebrate all aspects of milk and
dairy products.
Milk provides children with a variety of vitamins, minerals and other nutrients to keep them healthy and is especially important to help build and maintain strong bones. It is an important source of healthy nutrients and includes calcium, magnesium, zinc, phosphorus, iodine, iron, potassium, folates, vitamin A, vitamin D, riboflavin, vitamin B12, protein and fat. The World Milk Day is a great time to invite children to take a moment to enjoy a glass of milk and also be part of
this celebration.
Kotmale is renowned for its innovative and quality dairy products and is the largest Sri Lankan company with a wide range of dairy products. The brand has won mass appeal for its delicious range of dairy ice cream, pasteurized milk, yoghurt, fresh cream, ghee, curd and its locally produced cheese. The company supports thousands of farmer communities across the country.
Kotmale pledges its commitment to the journey of self-sufficiency in fresh milk through its continued drive to deliver nutritional and superior quality dairy products for Sri Lanka.