---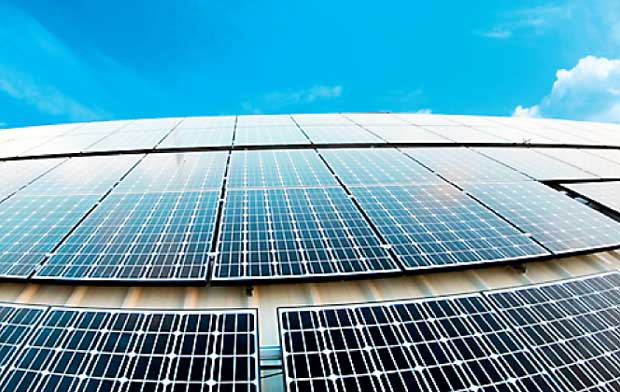 In continuing with the mission of innovating at the forefront of sustainable energy solutions, JLanka Technologies is hosting an official visit from Trina Solar, the world's leading manufacturer of solar PV modules.

JLanka Technologies is a premier solar solutions provider in the country with a longstanding reputation for quality and unmatched service in the industry. As part of its commitment to source the cutting edge of solar technology to the local market, JLanka Technologies has maintained close trade relationships with foreign vendors such as Trina Solar.

In 2015, Trina Solar produced 4.55 GW of crystalline modules, retaining its position as the number 1 solar solutions producer in the world. The company is now focused on furthering its expansions to global markets and as such has maintained a close partnership with JLanka Technologies. The relationship has enabled Trina Solar to ensure that their products are marketed, installed, maintained and serviced with quality on par with international levels. Lanka will represent Trina Solar in initiatives aimed at building customer awareness, trust and understanding of Trina solar solutions.

"We have partnered with Trina Solar as a distributor of their solar panels and the relationship has really enabled us to provide the world's best for our customers. This visit is a great milestone in this partnership and we hope to build from strength to strength in the local market," Channa Mudhalige, Technical Manager – Jlanka Technologies stated with regard to the visit.

The delegation is expected to conduct several sessions with the participation of key stakeholdersin order to illustrate the service and product excellence promised by Trina Solar. These sessions will enable stakeholders to gain a thorough understanding of the product and make informed decisions with regard to their energy requirements.

JLanka is currently the owners of highest number of solar installations around the country as the leading next generation solar service provider and since the inception to date JLanka's total installed solar electricity capacity has now exceeded over 6MW.

JLanka's vision towards a Greener country has reduced over 3,233 tons of CO2 (Carbon Dioxide) emissions which is equivalent to saving 10,800 trees on planet or over 2.406 million liters of Hydrocarbon Fuels burned or 2,754 tons worth of Coal used for power generation. JLanka Technologies, the number one solar energy supplier to the National Grid in Sri Lanka with 24,000 kWh per day power generation and these systems are empowered with over 24,000 Trina Solar modules and 24,000 SolarEdge power optimizers and about 1,500 SolarEdge inverters saving 8,850 kg of greenhouse gas emission per day.