---
By Chandeepa Wettasinghe
The country's largest conglomerate, John Keells Holdings PLC, will be embarking on a sustained commercial and residential property development drive in the future, despite rising concerns of an asset bubble in the real estate industry.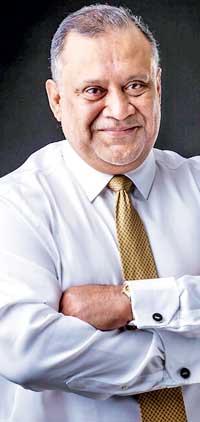 "The Group will seek to establish a continuum of projects, in both commercial and residential spaces. In this light, land parcels in the city and the suburbs have been identified and negotiations on due diligence exercises are currently underway," JKH Chairman Susantha Ratnayake said in his
annual review.
Central Bank Governor Dr. Indrajit Coomaraswamy, who incidentally was a JKH Director prior to taking up the governorship, voiced his concerns twice this year by saying that the Central Bank is closely observing credit patterns to see if a property bubble is forming to take pre-emptive action.
Sentiments have been mixed among both construction and financial sector experts as to the existence of a bubble caused by multiplying residential and mixed development projects in Colombo, although past bubbles across the globe have shown that not many are able to accurately predict the timeline of the burst of a bubble.
Many however, agree that if there is a formation of a bubble, it is in the luxury apartment market.
Analysts have outlined ample space for expansion in property segments such as affordable luxury, commercial spaces and retail and entertainment units such as shopping malls, the latter which Ratnayake too, touched upon with the development of the tourism industry.
Meanwhile, he said that a memorandum of understanding is already signed with a partner related to a property development project in central Colombo.
"Subject to the finalization of the concept, cost parameters and other approvals, the project is expected to be launched in early 2018," he said.
According to Ratnayake, the renewed focus on the property segment is due to volatility in group revenue from the sector, since there has been a lack of a robust pipeline of projects, and that opportunities are rising due to landmark infrastructure projects such as the Port City and the Western Megapolis.
The JKH property operations contributed Rs. 623.50 million to group profits after tax in the 2017 financial year, down from Rs. 1.59 billion year-on-year (YoY) while revenue from the segment fell to Rs.1.33 billion from Rs. 4.54 billion YoY.