---
Going public was once the ultimate goal of any forward-looking company. But now appears it is no longer the case as emerging private equity funds are effectively filling that need with less pain for the promoters, who otherwise have to undergo much hassle in raising funds for
future growth.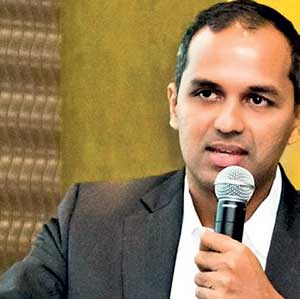 According to Stax Inc., a local unit of a global corporate strategy consultancy, private equity funds are becoming a significant threat to Sri Lanka's capital market.
"Private equity, I think is going to be a significant threat to the stock exchange," said Stax Inc. Director Dr. Kumudu Gunasekara. He has met at least four new global private equity funds in recent times and was looking to set up new funds in
Sri Lanka.
Stax Inc. actively serves private equity firms while extending a host of other consultancy and advisory services to corporates across multiple sectors.
Sri Lanka also has several home-grown private equity funds such as NDB Capital, Jupiter Capital, Ironwood Capital and Capital Alliance.
A capital market promotion campaign is currently underway in Australia and New Zealand to woo foreign investors and diaspora community in the hope they could blow some life into the sluggish Colombo Stock Exchange (CSE).
The CSE has been continuously shedding value since the change in government in 2015 due to lack of investor confidence and a clear policy direction.
"We need to ask ourselves why companies want to go for initial public offerings (IPOs), what's the benefit of going for IPOs," Gunasekara asked.
Private equity funds provide funding for companies for a three to five-year time horizon and drive them for rapid growth, leading to higher valuations before they exit.
After a hiatus, Sri Lanka in March saw BPPL Holdings Limited raising Rs.368 million through an IPO.
Meanwhile, RIL Property Limited, a developer and manager of Grade 'A' commercial office space, has announced its Rs.480 million IPO, which will open for subscription on April 4. However, some capital market experts believe that private equity firms threatening the IPO market is an overstatement. They say a private placement is generally a precursor to a company seeking a listing.