---
Leading South Asian property developers, Iconic Developments (Pvt.) Ltd. reiterated its confidence in the growth outlook of the Sri Lankan real estate sector, following recent concerns as to the pace of growth in the sector.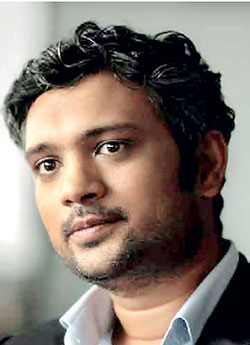 Acknowledging the fact two notable high-end developers had failed to get their projects off the ground, resulting in limited negative ramifications for lending to the sector, Iconic noted that the significant majority of real estate development was in fact being driven by real demand for quality vertical living in and around the Colombo district.
"Based on our extensive experience around Asia and the Middle-East we can state with complete confidence that a high quality, well-priced product is always in demand. While we are aware of the significant challenges facing the Sri Lankan economy, our decision to become active in this market was based on the fundamental strengths underlying Sri Lanka's economic growth.
"Relative to capital cities in the South Asian region, Colombo remains relatively underdeveloped in terms of housing stock. It is therefore not only unavoidable that further residential apartments will be constructed, it is also imperative," Rohan Parikh, Managing Director, Iconic Developments said.
Bolstering his point, Parikh cited key macroeconomic indicators such as steady GDP growth, and a rising per capita income, which as at the end of 2016 had increased to US$3,835, noting that such indicators pointed to increasing quality of life, and with it an increased demand for quality residential spaces.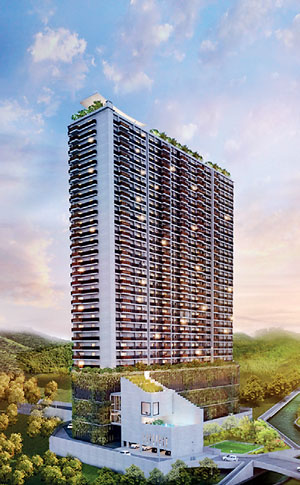 Particularly in the context major parallel infrastructure developments such as the Western Region Megapolis and the Colombo International Finance City, he noted that real-estate sector development would have to be carried out at a rapid pace to match growing demand.
"On the global stage, Sri Lanka's international profile is one the rise. The unprecedented boom in the tourist sector is in many ways a short-term indicator of the country's long term potential. Over the coming years, people will continue to be drawn to Sri Lanka, not just to visit, but also to live and work in a booming economy.
"In that regard, the approach towards investments and development must factor in the needs of the medium-long term. Hence our goals as a property developer are therefore in alignment with this vision for Sri Lanka and we are confident that it can be realized. Naturally regulation and prudent management of investments and risk will be crucial to success hence we hope to do our part to extend and deepen dialogue between stakeholder groups and the Government with a view to achieving a viable, mutually beneficial outcome," Parikh stated.
He added that particularly as a result of revisions to government policy over the past year, including the removal of tax concessions for real-estate development, newer entrants into the apartment development industry will find it difficult to compete with established players who were able to open properties in the recent past. In that regard, stated that Iconic anticipates an impending contraction in supply and an increase in demand, meaning that the market's best window for investment into the real-estate sector would be within the over the next three year horizon
Further, the construction of apartment complexes coupled with improved urban planning within the Colombo district could help reduce traffic congestion by enabling residents to have a shorter commute, as compared with the current status of commuting travelers into the city – which has resulted in average travel times of 1.5 hours during peak hours.