---
The CEO of the International Integrated Reporting Council (IIRC) Richard Howitt will deliver the keynote address at the awards presentation ceremony at the 'CMA Excellence in Integrated Reporting Awards – 2017'on July 17at Cinnamon Lake Side, Colombo.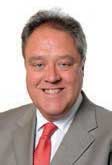 CMA is now accepting applications for a wide range of business sectors viz; listed companies, unlisted companies, state owned enterprises and small and medium enterprises (SME) and the dates for submitting the application forms are as follows:
*Banking and Insurance Sector – on / before 15th May
* Other institutions – on / before June 12th
The CEO of the IIRC Richard Howitt is a former Member of the European Parliament (MEP) for over 20 years and lead-MEP on corporate responsibility.
Howitt has represented the EU on many missions worldwide, travelling extensively in Asia, Africa and the Americas. He has represented European interests in numerous international initiatives, including the UN Business and Human Rights Forum and the OECD Forum on Responsible Business Conduct.
In his quote sent on this flag-ship event organized by the Institute of Certified Management Accountants of Sri Lanka he says: "Momentum towards integrated reporting is growing around the world, with Asian businesses in particular seeing the value of evolving their reporting practices. Sri Lankan companies are a shining example of this and I am delighted that these awards will give proper recognition to those companies that have taken concrete steps to improve the way they communicate with their key stakeholders. I thank the Institute of Certified Management Accountants of Sri Lanka for putting together such a great agenda to celebrate these achievements and to encourage greater adoption and I very much look forward to participating."
Apart from Richard Howitt, several other experts in Integrated Reporting from the United Kingdom, South Africa, Singapore and India have accepted to grace the event.
The awards will be presented at the inauguration ceremony of the CMA National Management Accounting Conference and IR Awards on July 17.