---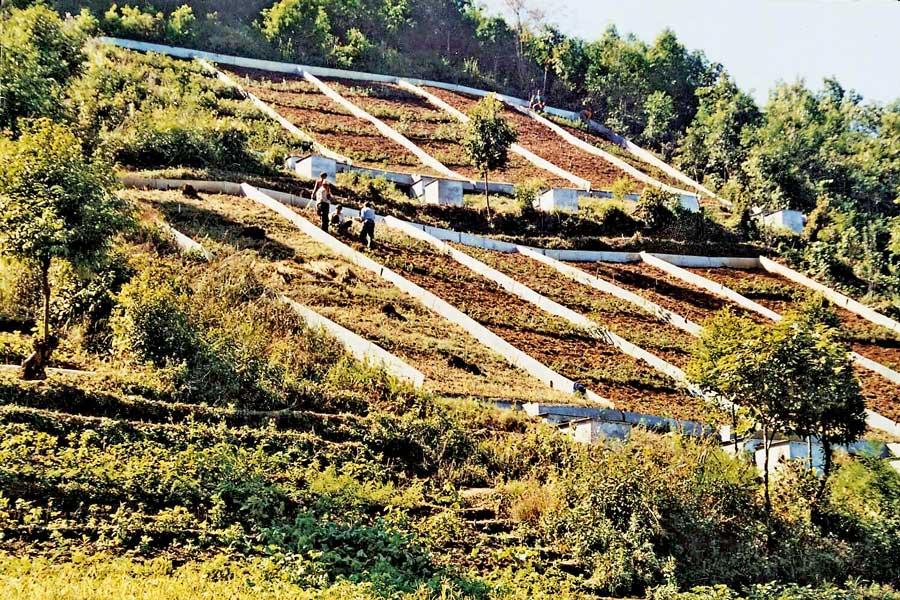 Soil management work done in Nepal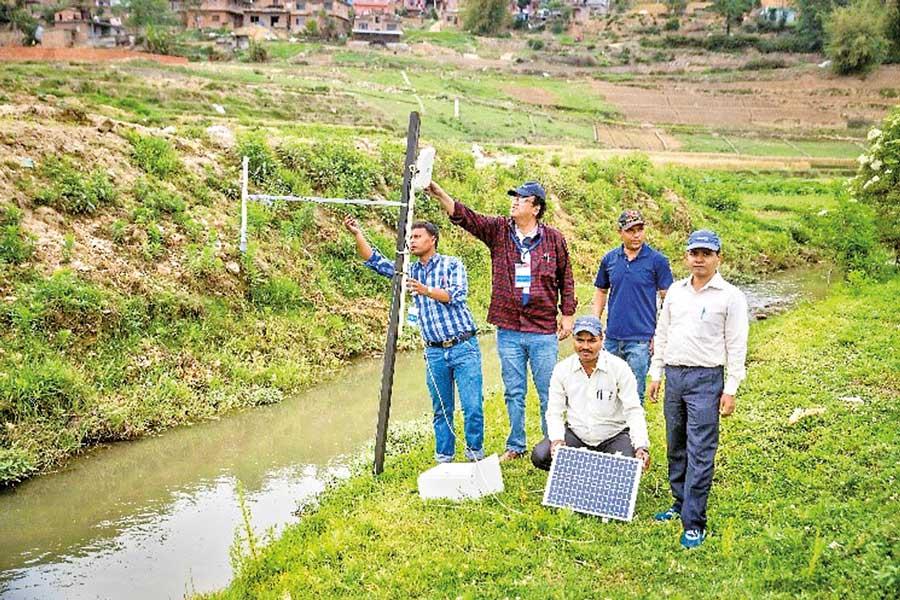 Assisting communities to fight floods

Accounting to 0.03 percent of the world's land mass, Nepal is situated at a very important location, bordering India and China.

However, its people have faced many challenges as they live in mountainous terrain, particularly with regards to earthquakes, landslides, floods and other natural disasters. In an attempt to assist people living in mountains to understand climatic changes and adjust to them, the International Centre for Integrated Mountain Development (ICIMOD) was established 36 years ago.

Today it is a regional intergovernmental learning and knowledge sharing centre serving eight regional member countries of the Hindu Kush Himalaya region. With assistance of regional partner institutions such as Asian Development Bank, ICIMOD has been able to extend its assistance to vulnerable communities living in the mountains.

During a recent visit to Nepal, Mirror Business had the opportunity to visit ICIMOD Headquarters in Lalitpur, Nepal to get a better insight to their regional activities.

"If you look at the mountains and hills, Bhutan, Myanmar, Pakistan, Afghanistan, China, Bangladesh and India share a big resource," said David Molden, Director General, ICIMOD.
"Around 240 million people live in the hills and mountains. So if you think about the population quite a number of people live in the mountains. If you take those eight countries, the national average poverty rate is 25 percent but in the hills and mountains it's 33 percent.

"If you take SDGs, malnutrition is at 50 percent and there's a great deal of childhood stunting. These are difficult areas for development. We have 10 major river basins and there are 1.9 billion people living near those river basins. This means one quarter of earth's population is dependent on mountains. Genetic diversity of crops to agricultural systems in Asia needs to be valued and conserved. ICIMOD was formed 36 years and has served incredibly to the mountain people and people in Asia.


Need to get story out to the world
"Mountains will get hotter more rapidly in future. So what happens if glaciers are melting fast? By 2100 we will lose 2/3rds of our glaciers and the mountain people will feel it first and then the repercussions will amplify as we go downstream. Air pollution seems to be regional, coming from the planes when sitting in the mountains.

"So we need to highlight on solutions and get the story out to the world to stop emitting many greenhouse gases. We also need a lot more cooperation in the region. If you think about floods, a lot of floods cross boundaries and we need to build resilience in people to adopt to change. Different areas need different solutions. A lot of people getting together about climate change will make a bigger positive impact."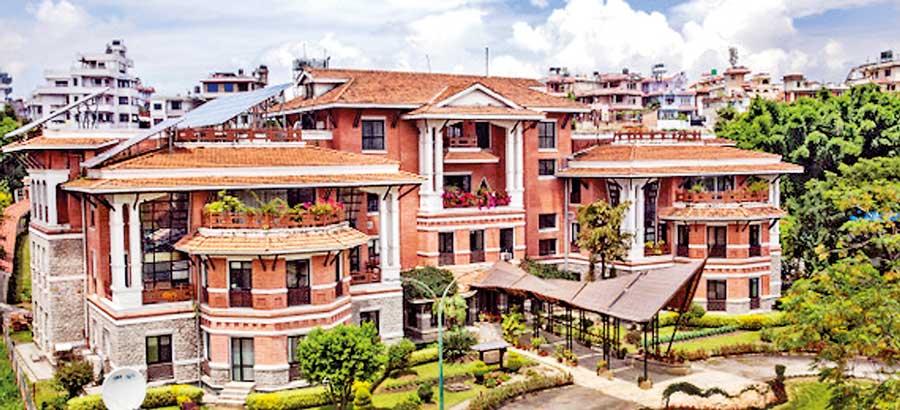 ICIMOD HQ Nepal

Dr. Mandira Shrestha, Programme Coordinator, Climate Services and Hi-Risk, ICIMOD said that the Hindu Kush Himalayan region (HKH) spans 2400 km covering eight countries and those are the countries where ICIMOD is working. "We work on a range of issues from livelihood development to ecotourism, landscapes, disaster risk reduction, technology, network etc. HKH is the youngest in terms of geological formation making it fragile and dynamic. It's tectonically active as well. We also have the largest reserve of ice outside the two poles."
According to the HIMAP Assessment report, drafted by ICIMOD based on the findings of more than 300 scientists who were sent to the HKH region to study about poverty, climate change, disaster risk reduction five key issues were identified.

"These include a multi hazard environment, upstream and downstream linkages, climate change invariability, connectivity and physical access and governance. During the 2015 earthquake people in remote areas were killed and we had to get their quickly. Some of the key findings of the HIMAP report includes that HKH region is prone to disasters with more than one billion people living in the mountains having a risk of exposure and the intensity and frequency is high. Floods alone account for more than 40 percent of events occurring in the region and the economic loss is 50 percent.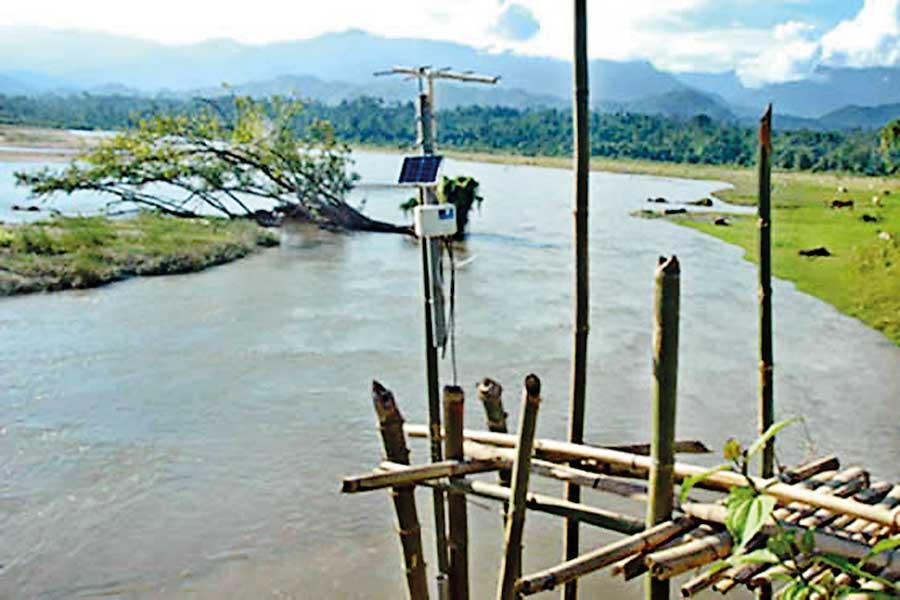 Flood warning system installed by ICIMOD

No borders
"It has tripled over the last three decades. Weather and climate have no borders and therefore the vulnerabilities are shared across borders. Deforestation, unplanned human settlements, improper design of infrastructure, human attitudes and behavior, poor implementation, governance issues are certain reasons that lead to natural disasters. There are trans boundary impacts of floods which accounts for 30 percent of losses.

"Economic loss is rising and therefore we need to work together. The second finding is that there are cascading events where one natural disaster would lead to another. The earthquake blocked a river and buried 100 people underneath. Another finding is that men and women are affected differently. We have identified that women, children and disabled people are mostly affected.

"There are cultural norms to not leave the house etc. which are a disadvantage to women. So to mitigate these issues we need to share knowledge between the countries, build more climate resilient infrastructure and encourage impact-based forecasting where there will be detailed forecasts about how long it will rain etc."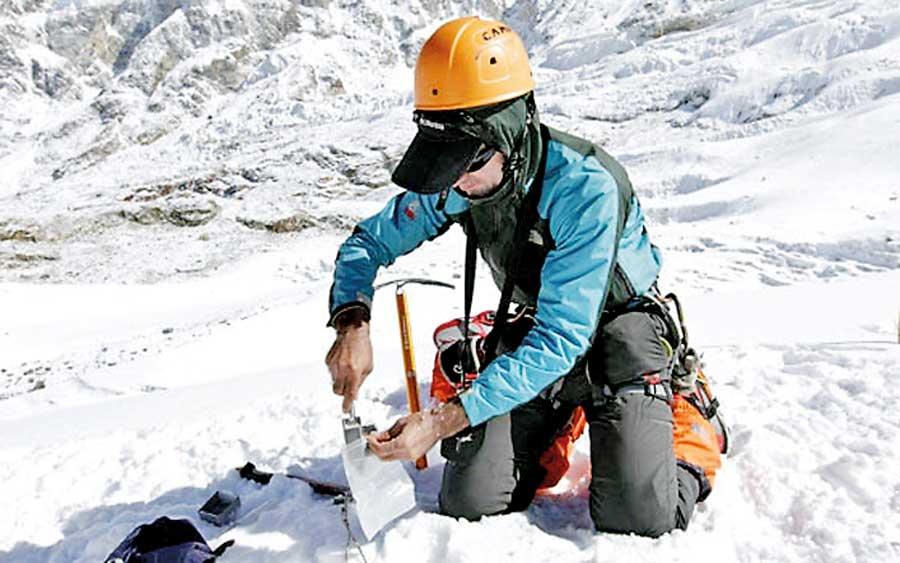 Monitoring carbon footprint in ice

Main challenge
In his comments Naresh Giri, Senior Project Officer, (Urban Development), at ADB Nepal Resident Mission said that the main challenge was in constructing many schools and buildings within three years. "Altogether we constructed 162 schools and 68 government buildings and 400km of roads were constructed. The project will close in December.

"There is diverse geography in the mountains and it was difficult to have quality assured. For emergency we don't have any readiness and we adopted a 'Build Back Better' policy thereby trying to save reconstruction money. But we didn't know what was happening in the groundwork. Then we supported a tool and devised a Project Monitoring Information System (PMIS) and established a monitoring hub with a situation room.

"Ultimately we had real time situations at the site. We had information on quality, progress and safeguard issues. In order to access it we developed a mobile app. Thereafter I had all information in the mobile and with all the details I could see everything that is happening at the site. The site engineer will also have all features in their mobile apps. So from time to time I observed some issues in construction which flashed in my desktop.

"Progress issues and quality issues came in real time. Projects delayed by 20 percent appeared on the dashboard with red alerts. We also had fake complaints. For every school we built a disaster risk management plan implemented by the school management committees. Even when the hard copy is lost, the MIS is always there. We are still trying to develop the system and recently applied this system on another project as well and it has been very successful. This is the major technology tool that helped complete the project on time."