---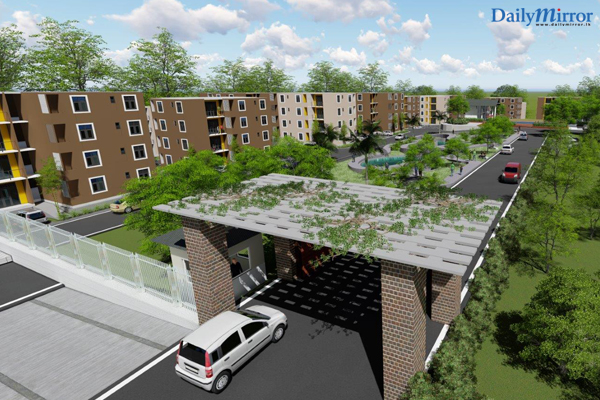 With the aim of contributing to the middle-income transition and uplifting their standards of housing requirement, Sri Lanka's pioneering infrastructure and multi sector general contractor International Construction Consortium (ICC) introduced today a modern concept of walk-up apartments.
The project 'Mount Clifford Range' proposed by ICC is in partnership with the National Housing and Development Authority (NHDA) under the vision of Hon. Minister of Housing and Development Sajith Premadasa's Samata Sevana initiative.
Located in a serene locality in Homagama once again proving ICC's vision towards environmentally friendly development, it includes 43 buildings comprising 16 apartment units each totaling to 688 individual units with each available to the public for just Rs. 5 million.
Each unit shares a space of 640sqft with two bedrooms, one bathroom, and living room with balcony. Additional facilities such as swimming pool, gymnasium, playground, multi-purpose jogging track and a mini market is included for the convenience of the residence to experience a unique lifestyle surrounded by a 24-hour secured environment.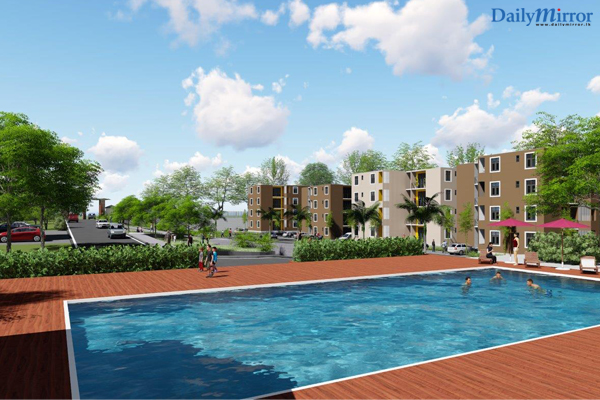 Mount Clifford Range is accessible to roads such as to the Homagama town from the north and Kahathuduwa and Horana from the south. It is just 4km to the Kottawa highway and less than 2km to the Homagama junction.
The area features many upcoming developments such as Techno city, Institute of Technology – University of Moratuwa, NSBM Green University, Faculty of Engineering to name a few, thus making Homagama a leading education and IT hub which aligns with the mega polis plan. This also assures the public a growth of land value and an ideal investment for a life time.
The first phase of the project is scheduled to complete in the 2nd Quarter (Q2) of 2019 with the second phase in Q2 of 2020. The premier housing project development company Nivasie Developers which has decades of proven experience in property development with successful large scale housing development projects is the sales agent for Mount Clifford Range.
251 units have already been reserved, proving the project to be a unique opportunity for those who are in the lookout for affordable housing. With a rich and diverse experience for over 35 years, ICC has proved to be the country's pioneering Construction Company renowned for maintaining quality standards and timely delivery.