---
By Nishel Fernando
Sri Lanka's hospitality industry yesterday welcomed the Cabinet decision to recognise the industry under exports while calling for a complete revamp of the country's tourism office to launch the long-delayed tourism promotional campaigns to support the recovery of the industry after Easter attacks.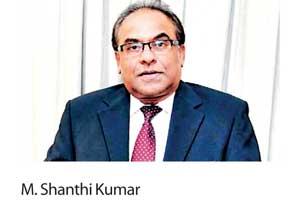 "We are glad and thankful to the government for extending export status to tourism businesses, which will benefit the industry tremendously. It will encourage more investments and in particular it will help the industry during this difficult period," the Colombo City Tourist Hotels Association (CCTHA) President and the Hotels Association of Sri Lanka (THASL) Vice President, M. Shanthi Kumar said.

The Cabinet of Ministers this week decided to recognise tourism businesses as exports for zero rate, provided 60 percent of turnover is sourced from local supplies.
THASL has been lobbying to authorities to obtain export status to tourism businesses for a very long period.

Shanthi Kumar noted that hotel bookings have been on a downward trend following the Easter Sunday attacks except for the short period the Bohra convention was held in Colombo.
"Since April, authorities have failed to launch any kind of promotions. There were many plans, but they failed to implement any of them. As a result, the occupancy levels have dropped drastically and hotel room prices have come down considerably due to competition," he stressed.

Despite heavy discounts running up to 30-40 percent, Shanthikumar pointed out that the occupancy levels of Colombo city hotels remain below 50 percent compared to 75 percent during last year at much higher rates.

He emphasised that almost all the hotels are making losses at the moment. Further, he remarked that forward bookings also remain bleak to-date.

"The industry is looking for immediate promotional campaigns. With the support of the new government, we have to revamp everything and start promotional activities in the future. We believe that the new leadership would support us in achieving our goals and targets," Shanthikumar said.

Prasanna Ranatunga has been appointed as the Industrial Exports and Investment Promotions, Tourism and Aviation Minister of the new government led by President Gotabaya Rajapaksa.

Sri Lanka tourism authorities recently revised the tourist arrival projections to 1.9 million arrivals for the year from the original target of 3 million.