---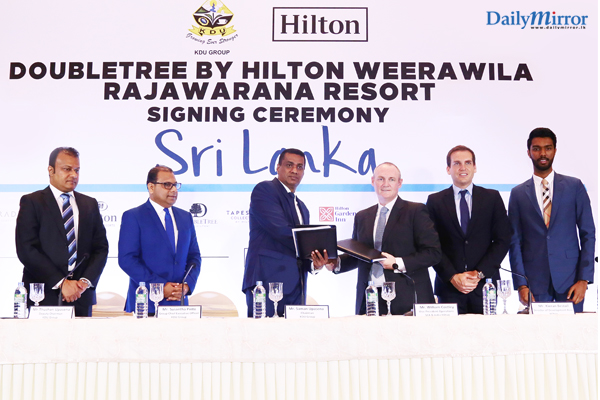 Mr Thushan Upasena - Deputy Chairman KDU Group, Mr Susantha Pinto - Group Chief Executive Officer KDU Group, Mr Saman Upasena - Chairman KDU Group, Mr William Costley - Vice President Operations SEA & India Hilton, Mr Kieran Bestall - Director of Development Asia Hilton, Mr Deelaka Upasena - Director KDU Group
Hilton (NYSE: HLT) and DoubleTree by Hilton today signed a management agreement with KDU Adventures (Pvt) Ltd, a subsidiary of KDU Group (Pvt) Ltd, to manage the 140-­room DoubleTree by
Hilton Weerawila, scheduled to open in the first quarter of 2018. The latest signing brings the current Hilton pipeline hotels in Sri Lanka to seven properties.
"With a fast-­growing, global portfolio of more than 500 upscale properties, we are delighted that our award-­winning DoubleTree by Hilton brand is gaining traction in Sri Lanka. The DoubleTree by Hilton Weerawila will mark the fourth upcoming DoubleTree by Hilton property in this emerging market," said Dianna Vaughan, senior vice president and global head, DoubleTree by Hilton. "As the first upscale hotel in Weerawila, we look forward to delivering exceptional experiences to guests beginning with our signature, warm DoubleTree Cookie welcome."
Located in the town of Tissamaharama, within Sri Lanka's Hambantota district, DoubleTree by Hilton Weerawila lies on the bank of tranquil Lake Weerawila. It is also near to the Weerawila Bird Sanctuary, a nesting ground for hundreds of diverse bird species.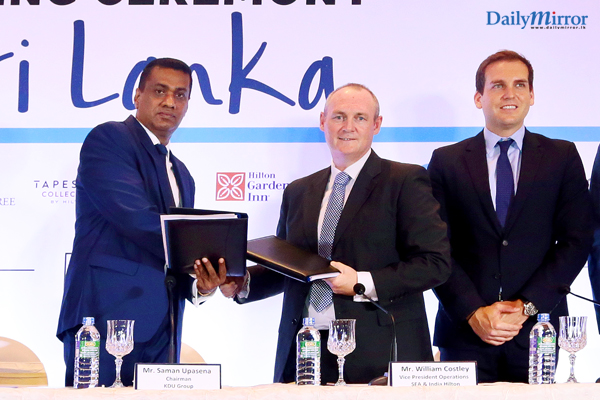 The hotel provides good accessibility to three of the top 10 most visited wildlife sanctuaries in Sri Lanka: Yala National Park, Udawalawe National Park, and Bundala National Park. It is also near to the Matala International Airport, the Hambantota Port, Kataragama & Sacred City, and is within close proximity to the historic Tissamaharama town center. Sri Lankan wildlife sanctuaries are renowned for their extensive diversity of wild animal life as well as ecosystems ranging from monsoon forests to freshwater and marine wetlands.
"As tourism in Sri Lanka continues to grow, expanding our footprint in developing towns, including Tissamaharama, supports our mission to be the world's most hospitable company by being in destinations where our guests want to travel. The signing of DoubleTree by Hilton Weerawila demonstrates our commitment to fill the existing gap of an international accommodation in the area, giving us a clear first-­mover advantage in offering our award-­winning hospitality to both international and domestic tourists," said Guy Philips, senior vice president of development, Asia and Australasia, Hilton.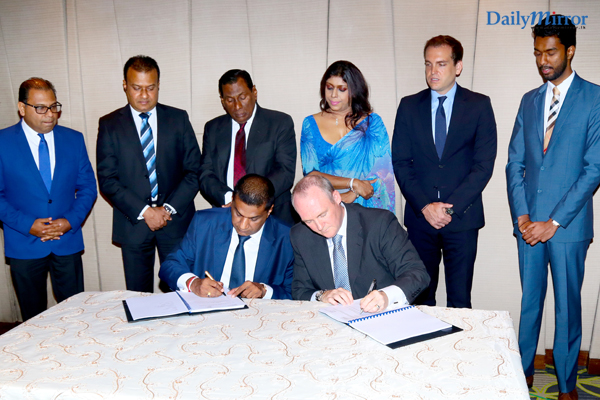 Counted amongst the "Top 10 Coolest Countries" in the world to visit in 2015 according to Forbes magazine, Sri Lanka welcomed a record number of international visitors in 2016, reaching over two million, a 14 percent increase from 2015. As a prominent town of the Hambantota district, Tissamaharama, the former capital of the ancient Ruhunu Kingdom, has been instrumental in driving tourist arrivals to Sri Lanka because of its rich heritage and adventure tourism offerings.
DoubleTree by Hilton Weerawila will participate in Hilton Honors®, the award-­winning guest-­loyalty program for Hilton's 14 distinct brands. Hilton Honors members who book directly through preferred Hilton channels have access to instant benefits, such as an exclusive member discount, free standard Wi-­Fi and a flexible payment slider that allows members to choose nearly any combination of points and money to book a stay. Members can also redeem their points for free nights, and can gain access to unique events through the Hilton Honors auction platform.