---
Sri Lanka Telecom PLC (SLT), the leader in fixed line telephony in the country, saw its January-March (1Q17) quarter net profits declining amid the higher taxes slapped on the telecom sector and foreign currency translation losses due to rupee depreciation.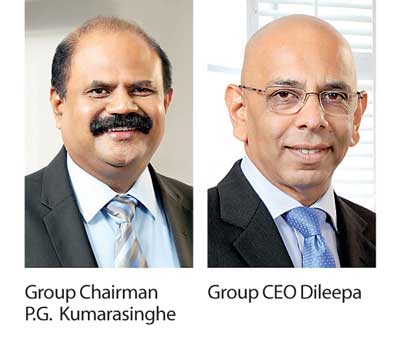 The net profit fell to Rs.1.5 billion in 1Q17 from Rs.1.7 billion recorded for the corresponding period of the previous year. The earnings per share deteriorated to 80 cents from 96 cents.
Revenue for the quarter edged up 1.4 percent year-on-year (YoY) to Rs.18.7 billion.
The group's operating expenditure increased by 2.7 percent YoY to Rs.13.1 billion, resulting in an operating profit of Rs.1.6 billion, down from Rs.2.3 billion YoY.
"Tax changes made by the government had an adverse impact on the group's revenue growth. The reduction in revenue growth had an impact on profitability as well," SLT said in a statement.
Meanwhile, the impact caused by foreign currency translation losses continued due to the depreciation of the rupee against the US dollar. During the quarter there was a foreign exchange loss of Rs.364 million.
A segmental analysis of the business operations of the group showed both fixed and mobile operations recording lower pre-tax profits during the quarter under review compared to the previous year.
The fixed operations reported a pre-tax profit of Rs.627 million, down from Rs.988 million on revenue of Rs.10.3 billion.
The mobile operations of the group, carried out by its fully-owned subsidiary Mobitel, saw its pre-tax profit edging down to Rs.1.1 billion from Rs.1.2 billion on revenue of Rs.8 billion, down from Rs.8.3 billion.
As at March 31, 2017, Secretary to the Treasury held 49.50 percent of SLT while the Employees' Provident Fund held 1.4 percent. Global Telecommunications Holdings NV, as the second largest shareholder held 44.98 percent.