---
Diversified, export-focussed Hayleys PLC, which has a line of strong manufacturing businesses, saw its revenues during the quarter ended on December 31, 2020 (3Q21) surging while the earnings quadrupled.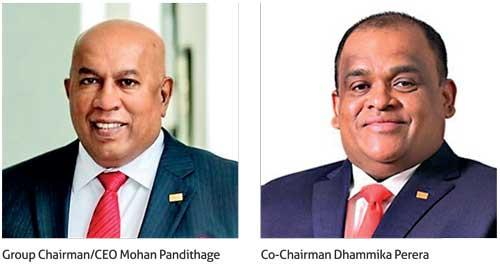 The group reported earnings of Rs.36.28 per share or Rs.2.7 billion for the quarter under review, compared to earnings of Rs.9.05 a share or Rs.678.5 million reported for the corresponding quarter of the previous year, on a revenue of Rs.65 billion, up 18 percent
year-on-year (YoY).

The group's operating profit for the quarter was Rs.7.4 billion, up 43 percent YoY.

During the quarter under review, Hayleys reduced its net finance cost by 46 percent YoY to Rs.1.46 billion. For the nine-month period ended on December 31, 2020, the net finance cost stood at Rs.5.85 billion, down 30 percent YoY.

Meanwhile, Hayleys in a press release said the Rs.8.2 billion post-tax-profit the group recorded for the nine-month period was the "best ever" performance and in US dollar terms, the PAT was approximately US $ 443 million.

The group's revenue for the nine months was Rs.171.9 billion, up 7 percent YoY. The group's rubber glove business under Dipped Products PLC and activated carbon business under Haycarb, were the main contributors to the considerable increase in revenue, followed by the group's consumer and retail business under Singer Sri Lanka and the agriculture sector represented by its plantations.

"While we expect our export-oriented businesses to maintain their current growth momentum and deliver continued earnings growth, we are also optimistic about our domestic businesses, given the resumption of economic activity and anticipated revival of
Sri Lanka's economy.
We commend the government for their efforts in creating a conducive environment for businesses to continue operations, despite unprecedented challenges posed by the COVID-19 pandemic. I would also like to congratulate and acknowledge the dedication and indomitable spirit of the Hayleys Team, which has been a vital factor in the group's success during these challenging times," Hayleys Group Chairman/CEO Mohan Pandithage said.

As at December 31, 2020, business magnate Dhammika Perera held a 51 percent controlling stake in Hayleys while state-run private sector pensions fund, the Employees' Provident Fund (EPF) had a 1.85 percent stake.