---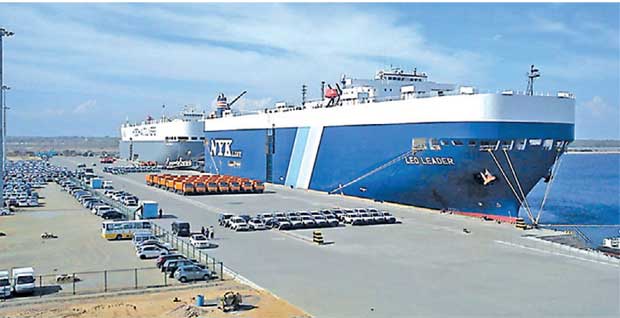 The idling Hambantota bunkering facility requires further expansion in order to become competitive with regional bunkering facilities, a shipping industry stakeholder told a maritime forum held in Colombo, recently.
"Bunkering could become viable if there was storage of at least 120,000 tonnes," Mclarens Group Sri Lanka Chairman/Managing Director Rohan de Silva said during a forum organized by the Shippers' Academy Colombo at the auditorium of the Ceylon Chamber of Commerce.
"Importing 10,000 tonnes is not competitive. If we can import 40,000-50,000 tonnes, we can match Singapore prices," de Silva added.
The bunkering facilities at Hambantota Port, constructed at a cost of approximately US$ 100 million, can store up to 51,000 tonnes of bunkering fuel, 23,000 tonnes of aviation fuel and 6,000 tonnes of liquid petroleum gas.
However, the facility has remained dormant since February 2015 when the current government shut down operations immediately after coming into power.
During the previous administration, the Sri Lanka Ports Authority had run bunkering operations in Hambantota, albeit at a loss, with one particularly notorious transaction allegedly costing the government over US$ 19 million.
The port lies less than 20 kilometres north of the East-West shipping route, which is one of the busiest shipping routes in the world.
The current government has called for tenders for bunkering operations at the Hambantota Port from experienced parties.
Sri Lanka's petroleum exports, of which over 95 percent is bunkering and aviation fuel supply, fell by 25.5 percent in the first 11 months of 2016 to US$ 256.1 million from US$ 343.6 million in 2015, the Central Bank data showed.
According to experts, Sri Lanka sold 1.9 million metric tonnes of bunkering fuel in 2015, which was just 2.7 percent of the volumes of the two major ports of Singapore and Fujairaj in Dubai combined, in between which there are no ports for ships to bunker.
The country's busiest port in Colombo, mainly utilized for entrepot trade between the rest of the world and the subcontinent, has a bunkering storage capacity of around 40,000 metric tonnes.
(CW)