---
Grit Property Group, a reputed global commercial and residential real estate investment and management firm, will be hosting a property investment and migration workshop targeting individuals, families, investors and companies wishing to diversify their investments in Australia.

It will be held on December 7, 2019, at Colombo Hilton Residencies, from 9:00 a.m. to 5:00 p.m., with an informative presentation at 11:00 a.m.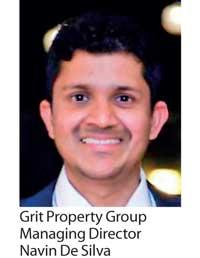 Through this workshop, Grit Property continues to educate and assist Sri Lankan investors overseas to diversify their investments and enjoy greater returns. It will consist of a deep-dive session spelling out the details of the Australian property market segments and how the property investment and migration process relates to Sri Lankans. The programme will cover migration for skilled labour, business and parents having children residing in Australia. It will be an invaluable session for parents who plan on educating their children in Australia, as they would be shown how they can save thousands of dollars in the long run by buying an apartment instead of renting them for their children who study in Australia.

The workshop will also tremendously benefit investors and corporates who would like to invest in Australia to diversify their investments. A panel of Australian lawyers and migration agents will be present to assist any locals hoping to migrate to Australia as well.Grit Property Group Managing Director Navin De Silva stated, "We have a great team of experts having immense experience in this field and our services are specially tailored so you can benefit from our facilities immediately upon ownership or renting of properties. We also have a very exclusive close-knit interaction with clients, ensuring total privacy and we believe people just need to come and experience it to appreciate what we have
to offer."
For seat reservations, those interested may access www.gritproperty.
com.au/events.