---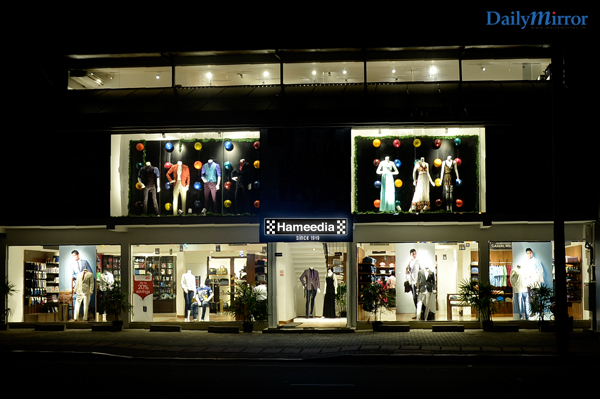 Get ready for the month of Ramadan, with Hameedia's range of exclusive offers, which will enable you to dress your best throughout the season. Customers will be able to step out in elegance and style throughout the month, with Hameedia's latest collections of trendy, modern and elegant attire. Continuously setting the benchmark in the fashion industry, Hameedia - Sri Lanka's leading menswear specialist remains dedicated to providing customers with benefits, offers and special collections that will make the Ramadan season, truly memorable for all.
Get 30% off on selected items:Customers can enjoy savings of up to 30% on selected items all at Hameedia showrooms island-wide,until the11thof June 2017. Customers canget their shopping done early this Ramadan season, and stock up on fashionable outfits that will exude timeless elegance. Tailor-made using the finest fabrics, designs and embellishments, Hameedia's range of clothing will make sure that customers look smart and well-groomed on every religious and family occasion that takes place during Ramadan.
Buy the best mix:The holy month of Ramadan is a time for spiritual reflection, giving back and spending time with family and friends. For the Ramadan season, Hameedia has put together six bundles of clothing and accessories that can be purchased as a collection. The bundles comprise a mix of key items includingShirts, Trousers, Denims, Sarongs, and Slippers. If customers opt to buy a bundle, then they will be eligible for a 25% exemption on one of thekey items in the bundle. This offer enables customers to buy a mix of staples and accessoriesthat complement each other well. Bundle offers are available for both ladies and gents until the of 11th June.
Commenting on Hameedia's special Ramadan promotion, Fouzul Hameed – Managing Director of Hameedia stated: "We always strive to find new and exciting ways to attract and engage our valued customers. We are dedicated to offering our customers the very best clothing options year-round and tailor-made all of our promotions to meet their specific seasonal fashion needs. Our annual Ramadan offers enable our customers to dress well throughout this important religious time whilst ensuring that all members of their family, look smart and well-groomed. Our team at Hameedia, would also like to take this opportunity to wish all our customers who are celebrating Ramadan, all the very best for the season."
As usual, the offers cannot be combined with any other ongoing promotions and are available at varying time periods. Hameedia has become a leading menswear brand that is synonymous with style and quality. All of Hameedia's collections are designed and tailored according to the highest international standards and only the finest fabrics and embellishments from around the world are used. Since its inception 67 years ago, the company has achieved phenomenal growth and today the Hameedia brand is a household name across Sri Lanka and is rapidly gaining popularity around the world.