---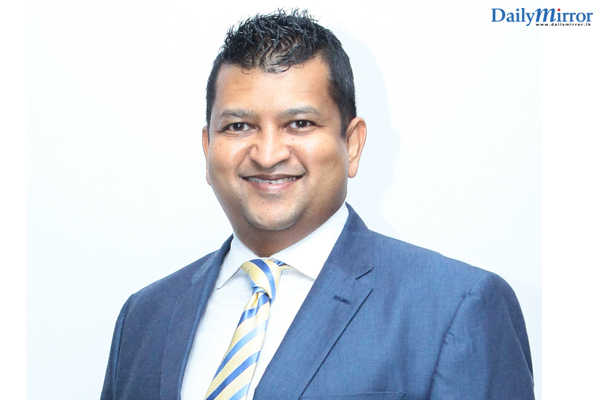 Generation Next Communications Pte Ltd., ( GENXT), Singapore a leading mobile & IT distributor within Asia has appointed Rajeev Gooneratne as their new Chief Executive Officer to head the operations of Generation Next Communications Sri Lanka.
Rajeev has extensive experience across different industrieswith over 25 year's experience in Sales and Marketing Management, alongside experience in Pharmaceuticals and Telecommunication. With over a decade of experience in the Telecommunication industry handling leading mobile handset brands, Rajeev's last tenure was at Softlogic Communications. He joined Softlogic as the National Sales Manager and was subsequently promoted to General Manager Sales and thereafter as Director Sales. Rajeev is a product of Presidents College Kotte and holds an MBA from the Cardiff Metropolitan University, UK.
Rajeev Gooneratne, the Chief Executive Officer Generation Next Communications Sri Lanka in his comments "Generation Next has been appointed as the National Distributor for Sri Lanka for some of the worlds renowned leading mobile brands, our hope is to partner with more IT & IOT brands in the near future andopen doors to the Sri Lankan consumer to purchase genuine and top brands through our operations." He further added "Generation Next foresees growth opportunities given its global presence, the diversified businesses of the Bhimsaria Group and the experience which comes with the affiliation to many global brands. We hope to open these varied segments to our consumers, with our next step being the introduction to renowned baby care products"
Generation Next Communications (GENXT) is the consumer electronic distribution arm of Bhimsaria group with its head office in Singapore. Bhimsaria Group commenced its journey in the early 1970 in Kathmandu, Nepal and has since built its footprint all across the world. The Group Headquarters is based in Hong-Kong with eleven other offices across Asia. The group has varied interest from marketing to banking (Global IME Bank), cement (Shivam Cement), hydro power (Sanima), baby care products and social development. GENXT has earned its reputation and trust as leaders in the mobile phone trade and retail industries, delivering a wide range of original mobile phone products and accessories which are genuine and are the latest range of products. Dell, Apple, HTC, Netgear, CCTV & Surveillance are partners on board with GENXT. Also available for consumers are home grown products of tablets and electronic devices under the GENXT brand. The total Bhimsaria group turnover for 2016 was USD 1.13 Billion.