---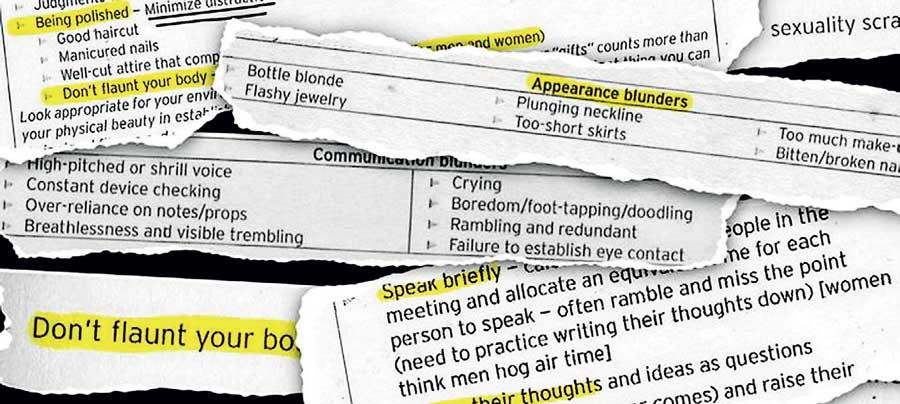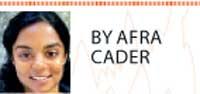 I have been intentional about reducing my posts during my time on sabbatical. However when the news broke that the EY US firm had training that instructed women on how to act, dress and behave (around their male counterparts) I couldn't hold my silence. This is a reflective piece that talks about what we can learn from the recent events, and how organizations and individuals can move forward from it.

Where are we on our journey of achieving gender equality in the workplace? And where did mine begin? Upon reflection, I realized my journey doesn't fit into a beautifully curated story. It wasn't through meeting an inspirational leader, attending a life changing seminar or from a club I chose to join at university. No. I, along with millions of women across the world, didn't actually have the choice to care about it. It chose us, and this is how.

My experience
My experience in corporate started at the age of 16, where I began interning during my school holidays. By the age of 19 I'd worked across 3 countries, in multiple sectors and in vastly different organizations. Whilst my technical skill set and market understanding grew, I noticed (unknowingly at the time) I was also quick to learn how to navigate gender related situations. Situations that no textbook, class or peer could have prepared me for.

When it first happened, I was almost too shocked to process it. Them? They said that? Surely it's a misunderstanding. Smile and brush it off. The next time, there are people around, and no one really doing or saying anything. Oh okay, maybe I'm asking for too much. I guess this is what the workplace is like.

And then there's some sort of power dynamic going on that I can feel but can't explain. It's impacting my work, my morale and my confidence. But honestly, I don't know what to say. And as with any repeated behaviour that's not reprimanded, it becomes normalized.

From being spoken over, to being at the receiving end of questionable jokes, to being given secretarial tasks and asked to smile. To being excluded from key meetings, to tiptoeing around boys clubs, to being ignored during meetings. To being followed, stared at, to having uncomfortable advances. The list goes on.

Whether it's fear, nerves or lack of knowledge on how to navigate these situations. It's behaviour like this that slips through the cracks and seeps into all stages of our career. What's the cost to the organization? We lose those people. We lose expertise, talent and their untapped potential. What's the cost to the people? They lose themselves, and the belief in their value to the organization.

I'm not shocked that the EY US firm was also named as one of Forbes Top 100 employers for women in 2019. They have D&I teams in place, policies to drive inclusion and invest significantly in developing female talent. But the truth is, it's the behaviour that happens behind closed doors that the workplace awards, the top employers and the inclusivity metrics don't pick up.

Global, widespread problem
Whilst it's easy to point fingers and get frustrated, I believe it's a global, widespread problem we're all still facing. Don't get me wrong, I don't stand by their actions, it's absolutely appalling behaviour. But, I don't know of many large organizations that can say there isn't any culturally or politically driven pockets within their organisation mirroring
similar behaviour.

This is where I come to my next question, what do we do from here? We're at the point where we need to start recognizing that we f'ed up, and will continue to do so for a while. Because it's the actions, decisions and norms created decades ago that are still impacting people today. We need to understand that it exists, rather than pretending otherwise.

I do believe we need jolting headlines from the likes of EY, to assess what our actual current state is. We need the courage of individuals to speak out when things aren't right, leaders to set firm standards in murky situations and a genuine commitment to driving equality from the ground up.

So what can you do in all of this? When you walk into the office tomorrow look around you. Look at your teams, your leaders, your colleagues. Look at the women in your life who are, or at some point will be, in the workforce and ask yourself, is this the kind of organization I want to leave for them?

If the answer is no, speak up and act on it. And it might be uncomfortable to start with, but know that achieving equality comes from change. And change comes from the courage we find in ourselves, in places we least expected and situations we never think we'd be in.

(The writer is a Management Consultant at PwC – Australia | Diversity & Inclusion Lead, Mental Health Facilitator)