---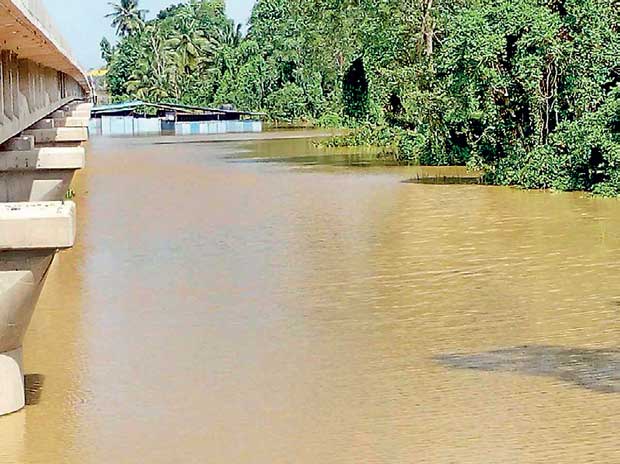 Text and Pix by
P D DE Silva
The work on phase one of the Southern railway extension came to a sudden stop due to the heavy deluge that inundated the Matara district last Thursday and Friday. Most of the base camps established by China National Machinery Import & Export Corporation (CMC) were submerged and the staff had to be evacuated.
The flood waters have caused considerable damage to machinery, equipment and our camp sites , said CMC s HSE Manager Gu Feng. "We did not have prior warning and had to evacuate our staff when the water level kept on rising. We are lucky that none of our staff were injured. Work on the project was stopped but we have resumed work where ever possible. Earth work cannot commence until the rain stops and the ground dries up,"
he added
CMC s machinery was deployed to clear road ways and drains and even private compounds that were affected to the flood waters. "As the flood water is receding we are in the process of cleaning up," he added.