---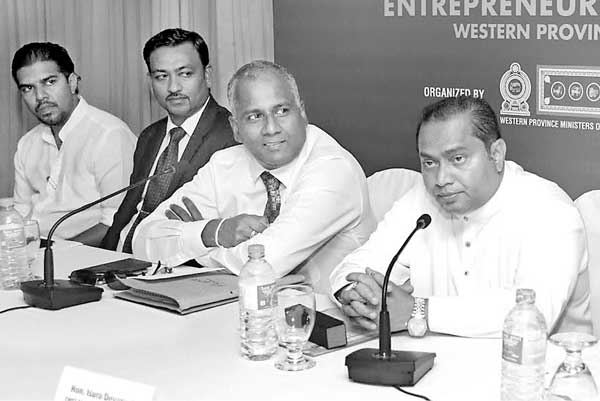 By Zahara Zuhair
To recognize and encourage mid-level entrepreneurs, 'Flame Entrepreneur Awards Western Province 2016', will be held on October 22 in Colombo, under the patronage of President Maithripala Sirisena.
The guest of honour at the event will be Dr. Young Hoon Paik, a prominent expert in the international business arena and Korean economy.

In his message, Dr. Paik said that he has a great vision for Sri Lanka, specially due to the country's geographical location. He said that Korea has the experience and technological expertise, along with the interest of their business community, to explore investment opportunities in Sri Lanka.

At a press conference held to announce the event, Western Province Chief Minister Isura Devapriya said that in line with the new economic goals of the government, they hope to encourage entrepreneurship among the youth and assist them to become an integral part of the country's prosperity and innovation.

He said that while doing many other projects, they thought of extending their service to every corner of the Western Province and considering this as a responsibility, he said that they are hosting this event to recognize the mid-level entrepreneurs.

He said that the reason to choose Dr. Paik as the guest of honour was the immense service he has done to build Korea to where it is now and his expertise would be helpful to build Sri Lanka's economy.
He added that the motive behind Flame Awards is to set the stage for mid-level entrepreneurs to become part of a mega event by showcasing their strengths and capabilities to the business arena.
Through this, they aim to assist entrepreneurs explore inventive solutions to funding needs, adopt productivity and efficiency development in their respective ventures and create a strong network of entrepreneurs.
Devapriya said that they intend to take this initiative forward with many more such awards nights to assist the Western Province business community.