---
The Ministry of Finance stated that it has been at the helm of several pioneering initiatives to benefit the workforce, the lifeblood of this country, it said in a media release issued over May Day.
One such initiative it brought about was the provision in the government's 2016 budget to grant an unprecedented Rs. 10,000 allowance to the basic salary of all government employees.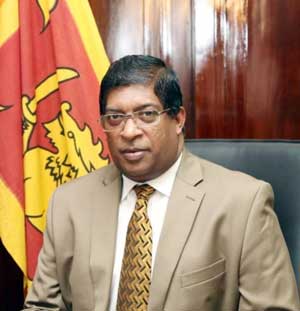 This was executed by the ministry in accordance with the President's manifesto declared at the 2015 Presidential Election which promised to initiate measures to improve the living and working conditions of state sector employees to their satisfaction, thereby improving efficiency and boosting productivity. The budget also requested private sector employers to grant a Rs. 2,500 salary increment to all its workers.
Furthermore, the ministry was also responsible for stabilizing and then reducing the cost of living. As per its recommendation in the 2016 budget, gas prices were slashed to less than Rs. 1,400 for a 12.5kg cylinder, bringing much needed relief to Sri Lankans islandwide. Similarly, in keeping with the government's election promise, the ministry reduced the price of petrol, diesel and kerosene to Rs. 117, 95 and 65 respectively which has remained unchanged for over 2 years, leading to significant reductions in transportation costs.
In its fight against the scourge of drugs which plague the youth of this country, Minister Ravi Karunanayake had the foresight to set up the rapid deployment unit and empowered the squad to identify large scale drug dealers and importers as well as illicit liquor smugglers. This has led to a string of arrests of high level drug importers, as well as the confiscation of contraband amounting to billions of rupees.
In a move to bring relief to the agriculture and fisheries industries, the ministry created the natural disaster insurance policy, established for the first time in the world as confirmed by the World Bank, to insure the long-suffering workers in these two industries against natural disasters ruining their livelihood.
The ministry is also engaged in many more development initiatives to benefit the nation as outlined in its overarching budget. As all workers of the country celebrate May Day, the ministry pledges to uphold the commitments it has made towards them, the heartbeat of our nation.