---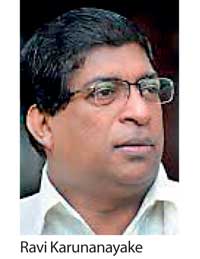 The Finance Minister Ravi Karunanayake will engage in an official tour of the Trincomalee district on September 24. The aim of the tour is to directly obtain the views of business, fishing and farming communities in the Northern Province for the forthcoming Budget 2017.
Minister Karunanayake also expects to have direct discussions with the people in the area during his tour next Saturday.

A meeting between the Finance Minister and the business, fishing and farming communities will be held at the Trincomalee District Secretariat on September 24th.
Minister Karunanayake will explain the government's new tax system to the participants during this meeting. Heads of government institutions in the district will also participate in the meeting.
In addition, Minister Karunanayake expects to tour Seruwawila and Mavil Aru areas as well during his visit to the Northern Province next Saturday.